Taklimakan Desert Landscape
Reference work entry
DOI:
https://doi.org/
10.1007/978-981-13-2538-0_2418
The Taklamakan Desert dominates the hinterland of the Tarim Basin in the Xinjiang Uygur Autonomous Region. It is also known as the Tarim Desert. This desert is 1,000 km long from east to west and 500 km wide from north to south with an area of approximately 330,000 km
2
. It is China's largest desert. The forms of the sand dunes are diverse. Generally, the sand dunes are 70–80 m high, and the highest reaches 250 m. Mobile sand dunes make up 85% of the dunes. The longest desert highway in the world, with a total length of 552 km, runs from the Lunnan Oilfield to Minfeng and was built on mobile sand dunes (Fig.
8
).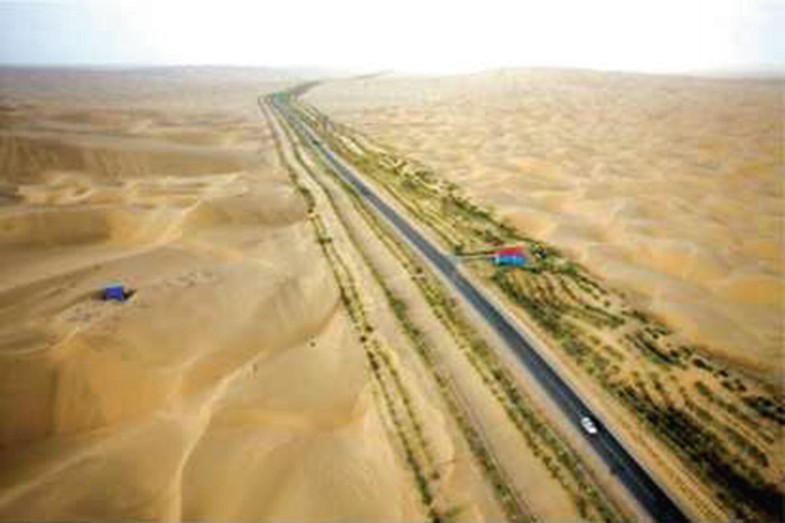 Copyright information
© Springer Nature Singapore Pte Ltd. 2020