Opal
Reference work entry
DOI:
https://doi.org/
10.1007/978-981-13-2538-0_1780
Opal is a gem-grade mineraloid of hydrous silicon dioxide. Its name comes from the Latin 'oplus', meaning 'the beauty of gem in one body'. Its chemical composition is SiO
2
· nH
2
O, and it can be opaque, translucent or transparent with a waxy lustre. It has a Mohs hardness of 6–6.5 and can be white, yellow, red or black. Its main characteristic is an iridescent colour, which stems from the silicon spherical structure that flashes with a diffraction grating. In the ancient Roman Empire, Pliny the Elder once said 'On a piece of opal, you can see the beauty, colours and coherence of the ruby flame, amethyst stain and emerald sea'. A total of 95% of the world's opals are mined in Australia. Opals with strong iridescent colours, large iridescent surface area and high transparency are considered top-grade opals (Fig.
5
).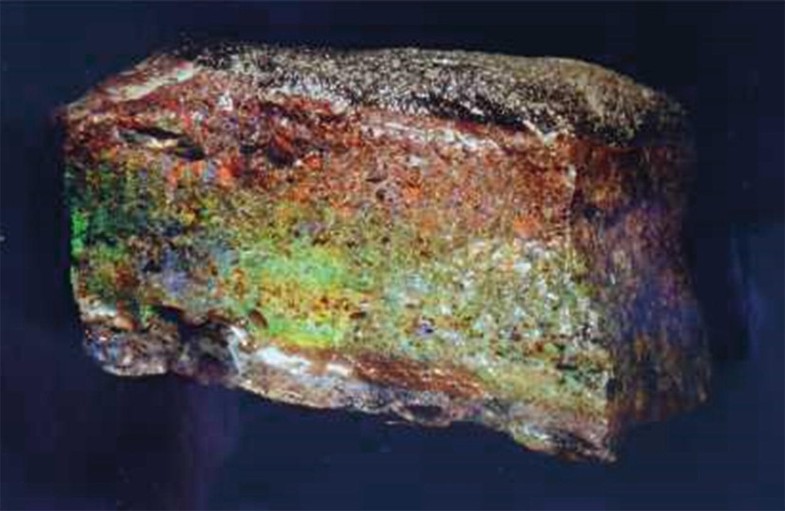 Copyright information
© Springer Nature Singapore Pte Ltd. 2020