Magnetite
Reference work entry
DOI:
https://doi.org/
10.1007/978-981-13-2538-0_1490
Magnetite is an important iron mineral that contains Fe
3
O
4
. The crystal shape is octahedral or dodecahedral, and it also appears as blocky or granular aggregates. Its colour and streaks are black. It has opaque diaphaneity, a sub-metallic lustre, a specific gravity of 5.2, a Mohs hardness of 5.5–6.5, and sub-conchoidal to uneven fractures. It mainly forms in magmatic rocks and sometimes in metasomatic mineral ores and metamorphosed iron ore beds (Fig.
3
).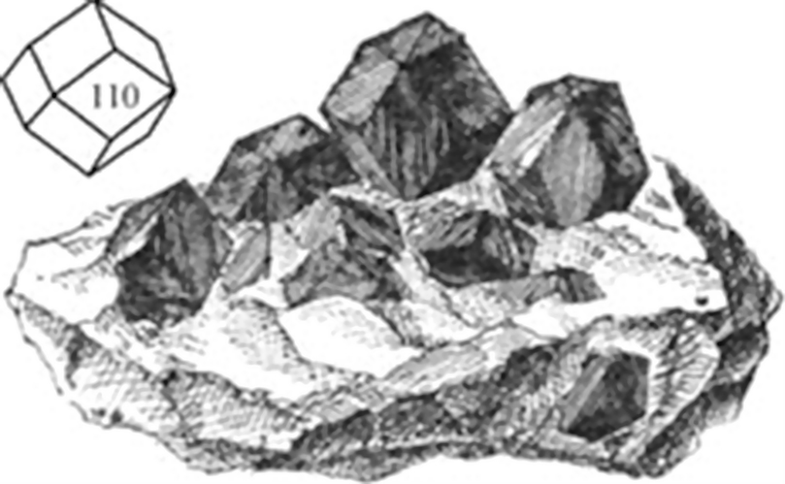 Copyright information
© Springer Nature Singapore Pte Ltd. 2020