Functional Ionic Liquid in Multicomponent Reaction, a Powerful Tool for C–C Bond Formation
Living reference work entry
DOI:
https://doi.org/
10.1007/978-981-10-6739-6_42-1
Introduction
Definition
Functional Ionic Liquids (FILs)
Ionic liquids (ILs) are kind of unconventional ionic salts also including cation and anion (Fig.
1a
), which present as liquid form generally under 100
o
C or lower temperature such as room temperature (room temperature ionic liquid, RTIL) [
1
]. Functional ionic liquids (FILs) (Fig.
1b
), also being called task-specific ionic liquids (TSILs), possess specific structure with some functional sites introduced on the anion or cation and show special features and functions.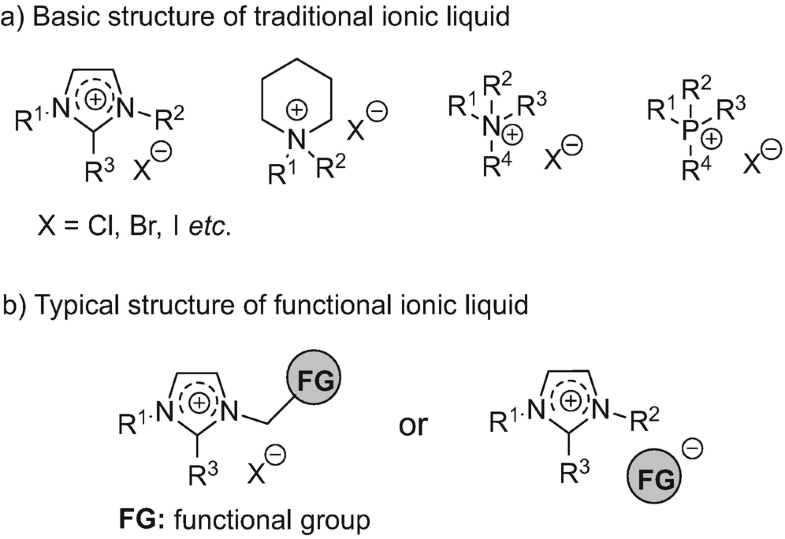 Copyright information
© Springer Nature Singapore Pte Ltd. 2019
Section editors and affiliations