Cutting, Fundamentals
Reference work entry
DOI:
https://doi.org/
10.1007/978-3-662-53120-4_6633
Definition
Cutting is manufacturing by removal of material (
DIN 8580
; CIRP Dictionary
2004
). Particles of material, the chips, are mechanically removed from the raw material or from an unfinished part by cutting edges of a tool. The tool has one or several cutting edges, which can be geometrically defined by number, shape, and position (cutting by geometrically defined cutting edges), whereas in abrasive processes the separation of chips takes place by numerous cutting edges which have to be statistically described and which are randomly distributed inside the tool (cutting by geometrically undefined cutting edges). Figure
1
shows some cutting processes (
DIN 8589
; CIRP Dictionary
2004
).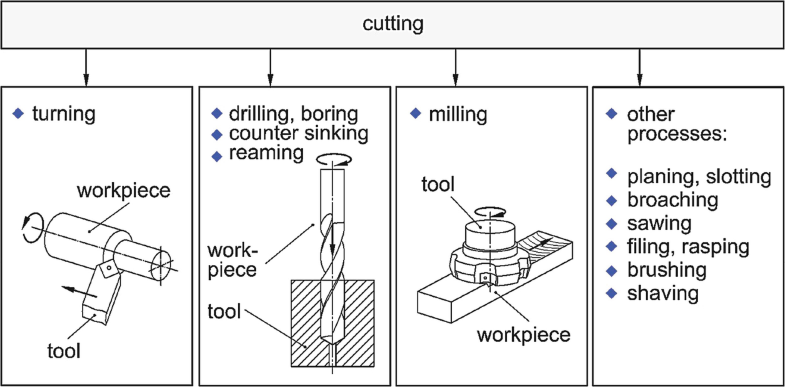 Section editors and affiliations