Forming Tools (Die, Punch, Blank Holder)
Reference work entry
DOI:
https://doi.org/
10.1007/978-3-662-53120-4_6510
Definition
Device for giving shape to solid materials by mechanical means.
Theory and Application
Forming Tool: General Considerations
All forming methods can be regarded as a system reaching from a plasticity approach and metallurgical principles right up to questions of production (Fig.
1
). The forming procedure, which is the central aspect, must be viewed in connection with the forming tool and press (Fig.
1
).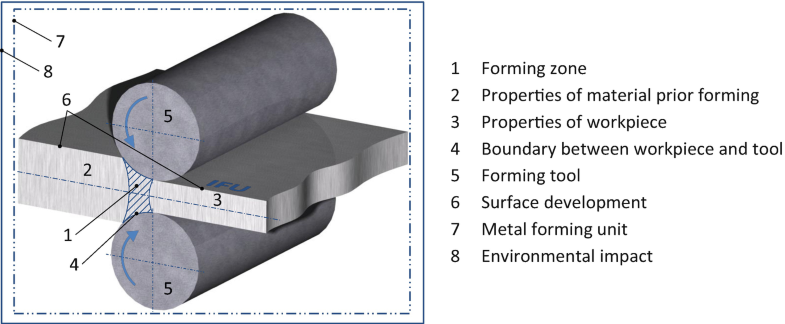 References
Altan T, Ngalle G, Shen G (2010) Cold and hot forging: fundamentals and applications. ASM International, Materials Park

Google Scholar
Section editors and affiliations