Cold Forging
Reference work entry
DOI:
https://doi.org/
10.1007/978-3-662-53120-4_6501
Definition
The term "cold forging" represents both a range of bulk forming processes done with workpieces at room temperature without an additional external heating and the resulting component made by cold forging. Metalworking by cold forging predominantly comprises cold extrusion processes. In an extrusion process, the cross-sectional area of a single workpiece is reduced by forcing it through an orifice with a punch, as shown in Fig.
1
. In cold extrusion, the workpiece is initially at room temperature when supplied to the forming process (CIRP
1997
).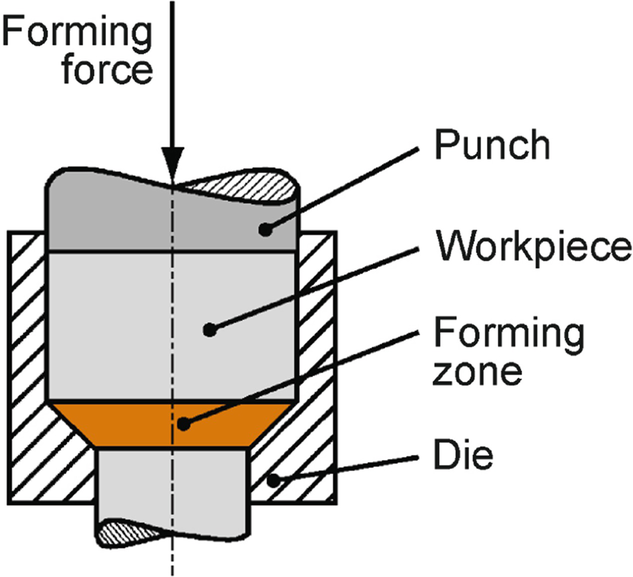 Section editors and affiliations