Grinding Wheel
Reference work entry
DOI:
https://doi.org/
10.1007/978-3-662-53120-4_6429
Definition
A grinding wheel is an axisymmetric tool, consisting of the basic body and the abrasive body. It is used for most grinding processes (surface grinding, cylindrical grinding, screw grinding, gear grinding, profile grinding, etc.) with very few exceptions (e.g., belt grinding or other special grinding processes).
Introduction
In general, grinding wheels are distinguished in conventional and high-performance wheels. While conventional grinding wheels are completely made of abrasive body, high-performance grinding wheels consist of a basic body covered with an abrasive body. For both types, the abrasive body consists of the abrasive grains and the bond (See Fig.
1
).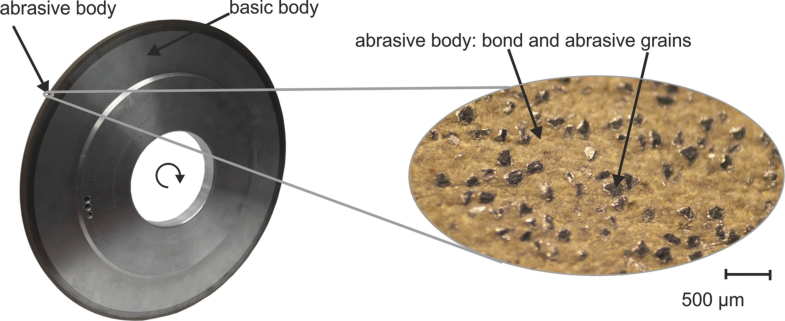 Section editors and affiliations