Chip-Forms, Chip Breakability, and Chip Control
Reference work entry
DOI:
https://doi.org/
10.1007/978-3-662-53120-4_6394
Definition
Chip control involves efficient breaking and effective removal of chips.
Theory and Application
Introduction
Significance
Chip control
is an essential aspect of automated machining. The basic functional elements of chip control are
efficient breaking
and
effective removal of chips
. The former helps to facilitate the latter; hence much of the fundamental work in the past has been on finding ways and means to break chips efficiently to enable effective removal from the machines and the subsequent recycling/disposal. Figure
1
, which shows the most influencing factors on chip breaking, demonstrates the complex nature of the chip-breaking process. Each of the eight factors shown has a profound effect on chip breaking. Greater understanding of these influencing factors and their interactions would be essential for achieving efficient chip breaking and hence chip control.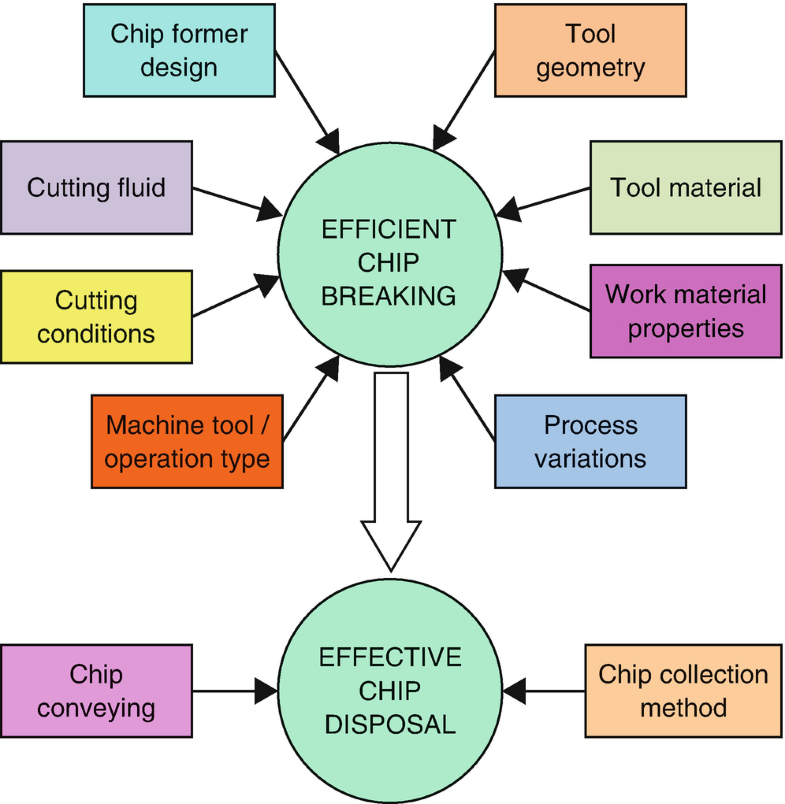 Section editors and affiliations