Name
Greek: strongylos = rounded.
Classification
Species of the nematode family Strongylidae.
Life Cycle
The species of the genus
Strongylus
(
S. vulgaris, S. equinus, S. edentatus, S. asini
) are 1–5 cm long, yellowish-brown roundworms with a buccal capsule (Figs.
1
and
2
). They are found worldwide in the caeca and colon of equids. The
prepatent periods
are long (6.5–11 months), since the larva 3 starts a parental wandering (and rest) after being taken up with the food.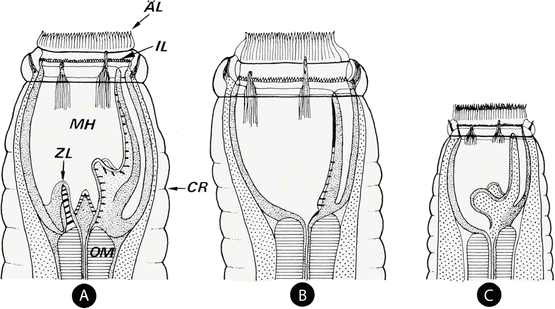 Copyright information
© Springer-Verlag Berlin Heidelberg 2016