Schistosoma Species
Reference work entry
DOI:
https://doi.org/
10.1007/978-3-662-43978-4_2822
Name and Biology
Greek: schizein = divide; soma = body. The name refers to the fact that this genus, which formerly had been described as Bilharzia has two sexes in contrast to other Digenea.
This genus of the digenetic trematodes within the worm phylum Platyhelminthes (= flat worm) contains several species, which produce in contrast to the other hermaphroditic trematodes male and female individuals. The development of a single schistosomal worm includes several stages (adult worm, egg, miracidium, sporocysts, cercaria, schistosomulum), which parasitizes final hosts (humans, vertebrates) and intermediate hosts (water snails).
All
Schistosoma
species are not host specific, and thus some common and relevant species were presented here in two groups: (1) those which are important for
humans
and (2) those which are important for
animals
living close to humans. Their general life cycle is shown in Fig.
1
.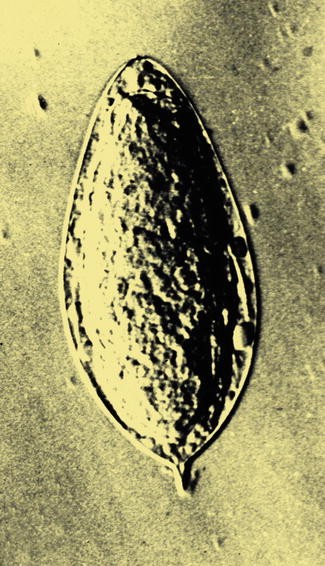 Copyright information
© Springer-Verlag Berlin Heidelberg 2016