Black and Caspian Seas, Coastal Ecology and Geomorphology
Reference work entry
DOI:
https://doi.org/
10.1007/978-3-319-93806-6_52
Coastal Zone of the Black Sea
The coasts of the Black Sea are rather uniform and slightly embayed. The Crimea is the only large peninsula protruding offshore. The wide opened bays facing the sea (Odesskii, Kalamitskii, Tendrovskii, Karkynitskii, Yarylgachskii, Burgasskii) as well as the above mentioned Crimean Peninsula are located in the northern part of the region. The southern, eastern, and western coasts are smooth and uniform with small bays. The total extent of the coastline exceeds 4,000 km (Fig.
1
).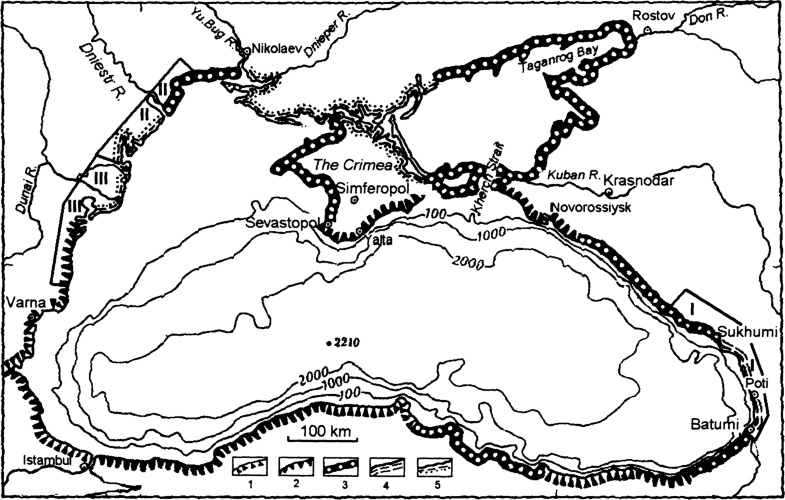 Copyright information
© Springer Nature Switzerland AG 2019