Beachrock
Reference work entry
DOI:
https://doi.org/
10.1007/978-3-319-93806-6_44
Formation and Distribution of Beachrock
Beachrock is defined by Scoffin and Stoddart (
1987
, p. 401) as "the consolidated deposit that results from lithification by calcium carbonate of sediment in the intertidal and spray zones of mainly tropical coasts." Beachrock units form under a thin cover of sediment and generally overlie unconsolidated sand, although they may rest on any type of foundation. Maximum rates of subsurface beachrock cementation are thought to occur in the area of the beach that experiences the most wetting
and
drying-below the foreshore in the area of water table excursion between the neap low and high tide levels (Amieux et al.
1989
; Higgins
1994
). Figure
1
shows a beachrock formation displaying typical attributes.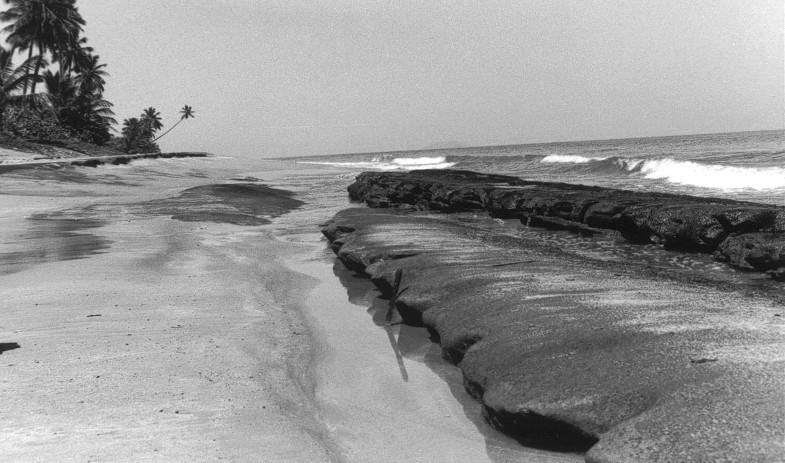 Copyright information
© Springer Nature Switzerland AG 2019