Lasius
Living reference work entry
DOI:
https://doi.org/
10.1007/978-3-319-90306-4_169-1
Lasius
is a genus of formicine ants comprising 115 known extant species and 22 fossil species [
2
]. Morphologically, they are fairly generalized, relative to the subfamily, with the following characteristic physical features (Fig.
1
): antennae 12-segmented and filiform or broadened gradually toward the apex but without a distinct club, maxillary and labial palps respectively six- and four-segmented, six to ten teeth on the masticatory margin (internal side of the mandible) and zero or one on the basal one (upper side of the mandible), mid and hind tibiae each with one simple spur, eyes visible, scrobes and stinger absent from this genus. Aside from the difference in size between queens and workers, caste dimorphism within workers is not very marked in
Lasius
species [
1
].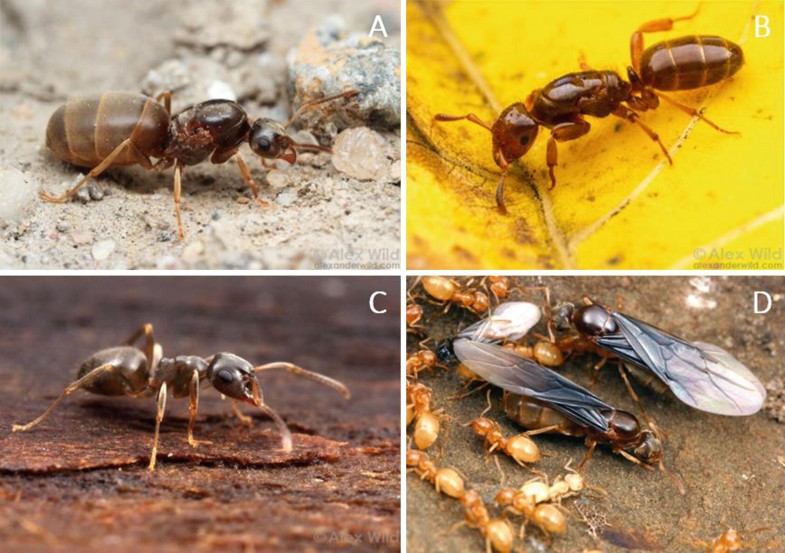 Copyright information
© Springer Nature Switzerland AG 2020