Coal
Reference work entry
DOI:
https://doi.org/
10.1007/978-3-319-73568-9_55
Definition
Coal is a brownish-black to black, combustible, naturally occurring sedimentary rock formed from fossilized plants and vegetable matter consisting of amorphous carbon with organic and inorganic compounds.
Characteristics
Coal occurs in seams in series of alternating sedimentary sequences known as cyclothems. Coal deposits occur in sedimentary basins around the world from Devonian to Quaternary in age. Coal is used to generate electricity (thermal or steam coal) or to produce iron and steel (coking coal) (Fig.
1
).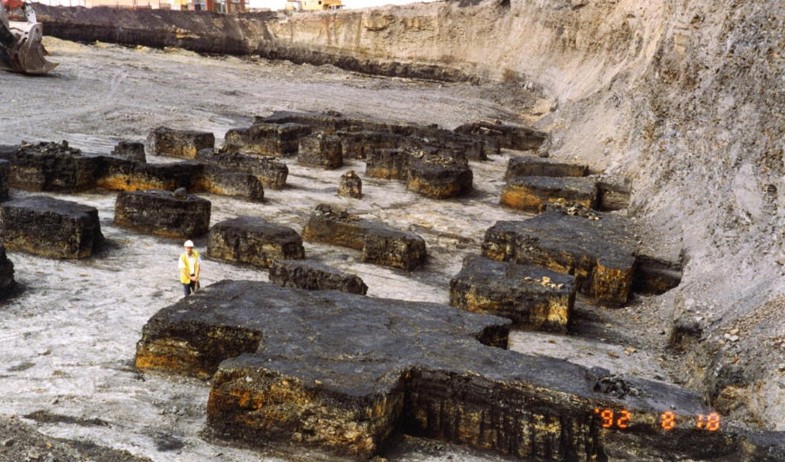 Copyright information
© Springer International Publishing AG, part of Springer Nature 2018