Ground Anchors
Reference work entry
DOI:
https://doi.org/
10.1007/978-3-319-73568-9_14
Synonyms
Rock anchors; Soil anchors
Definition
Prestressed tension elements installed in drill holes to resist tension forces in the ground.
Ground anchors are installed in drill holes, usually 50–100 mm in diameter and grouted. They are actively prestressed to a properly designed tension force (Fig.
1
).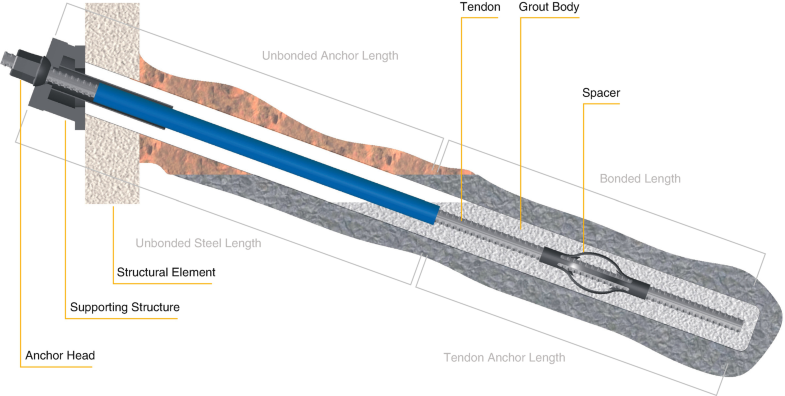 References
Ortigao JAR, Palmeira EM (1997) Optimised design for soil nailed walls. In: Proc. 3rd Int Conf on. Ground Improvement Geosystems. T Telford, London, pp 368–374

Google Scholar

Ortigao JAR, Brito H (2004) Anchors, bolts and nails, Chap 11. In: JAR O, ASFJ S (eds) Handbook of Slope Stabilisation. Springer, Heidelberg.

www.springeronline.com

, 478 p
Copyright information
© Springer International Publishing AG, part of Springer Nature 2018