Primary Progressive Multiple Sclerosis
Reference work entry
DOI:
https://doi.org/
10.1007/978-3-319-57111-9_520
Synonyms
Chronic progressive multiple sclerosis
Definition
As the name implies, primary progressive multiple sclerosis (PPMS) is marked by continuous accumulation of neurological deficits from the onset with no recovery to baseline functioning (see Fig.
1
). There may be periods of relative stability in the course or plateaus in symptom severity (see Fig.
2
). A minority of those diagnosed with PPMS experience a mild relapse at some point, but this does not alter the disease course (Kremenchutzky et al.
1999
).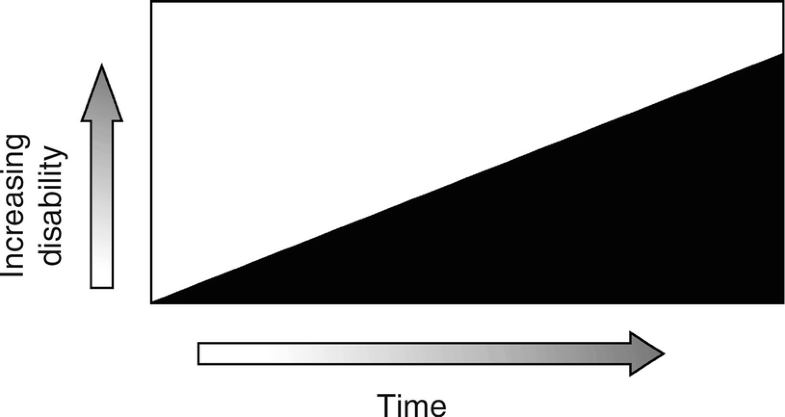 Copyright information
© Springer International Publishing AG, part of Springer Nature 2018