Relapsing-Remitting Multiple Sclerosis
Reference work entry
DOI:
https://doi.org/
10.1007/978-3-319-57111-9_518
Synonyms
Exacerbating-remitting multiple sclerosis
Short Description or Definition
Relapsing-remitting multiple sclerosis (RRMS) describes the initial course of approximately 85% of patients diagnosed with MS. There are discrete episodes (aka "relapses," "attacks," "flare-ups," or "exacerbations") of neurologic dysfunction lasting at least 24 h followed by full or partial recovery and a period in which there is no symptom progression or accumulation of disability (aka "remission"; see Fig.
1
). Across individuals with RRMS, there is a great deal of variability in the time between relapses and in the severity of relapse symptoms. Recovery from relapses may be incomplete, and thus a certain amount of residual neurologic dysfunction may persist (see Fig.
2
). When symptoms progress outside relapse periods, the person is considered to have entered the secondary progressive stage of the disease.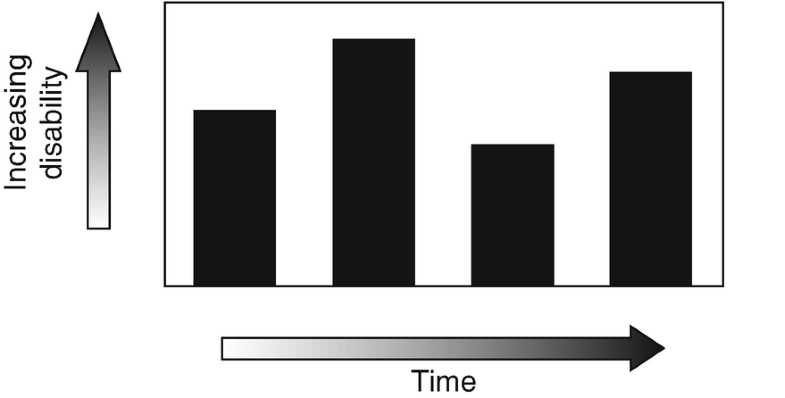 Copyright information
© Springer International Publishing AG, part of Springer Nature 2018