Missionization and Mission Archaeology in New Zealand and Australia
Living reference work entry
DOI:
https://doi.org/
10.1007/978-3-319-51726-1_1395-2
State of Knowledge and Current Debates
Recent work in the field of mission archaeology in New Zealand and Australia shows that despite often-assumed historical similarities of these geographically close countries, there were two differing histories of colonial and indigenous encounter, leading to different trajectories of missionization.
Missionization was in the vanguard of colonization in New Zealand, where the first Christian, evangelical mission was founded in 1814, preceding formal British annexation in 1840. In Australia the situation was reversed. The first British convicts arrived in New South Wales (NSW) in 1788, but despite earlier efforts, it was not until about 1832 that missions to Aboriginal Australians were properly established (Fig.
1
).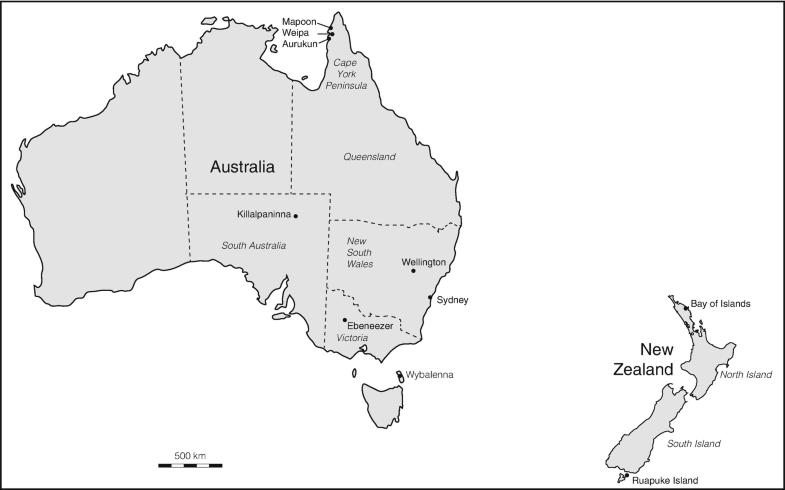 Copyright information
© Springer International Publishing AG, part of Springer Nature 2018
Section editors and affiliations