Biobehavioral Family Model, The
Reference work entry
DOI:
https://doi.org/
10.1007/978-3-319-49425-8_701
Introduction
The Biobehavioral Family Model (BBFM) is a multilevel systemic biopsychosocial model, positing reciprocal pathways of effect among family and individual function (Wood et al.
2000
,
2008
,
2015
). This model rests upon assumptions of the interdependence of relational, emotional, and biological processes consistent with the current "social and affective neuroscience" paradigm. The BBFM posits that patterns of family relational process influence one another and collectively either buffer against or potentiate emotional, physiological, and developmental dysfunction in individual family members (see Fig.
1
).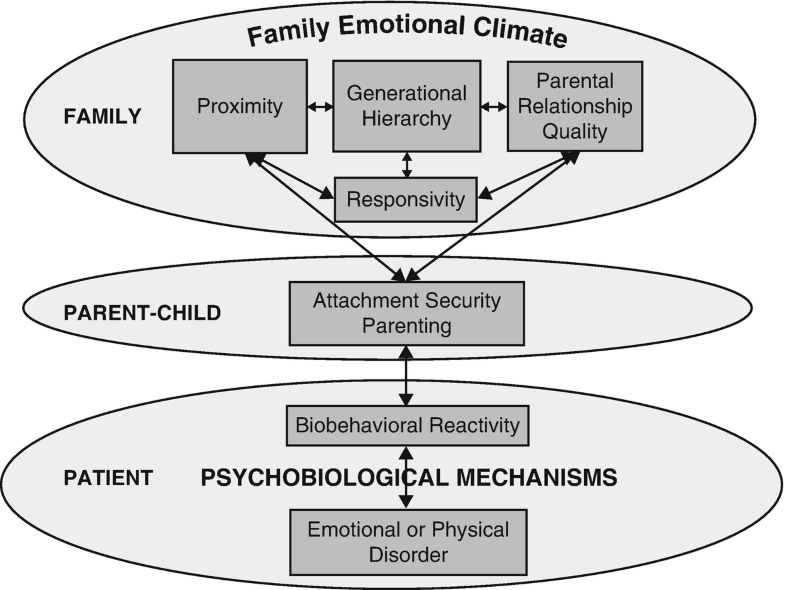 Copyright information
© Springer Nature Switzerland AG 2019
Section editors and affiliations