Shoreface
Living reference work entry
DOI:
https://doi.org/
10.1007/978-3-319-48657-4_290-2
Introduction and Origins of the Term
The shoreface, a relatively steep surface that slopes away from the low-tide shoreline and imperceptibly merges with the flatter inner shelf or basin plain ramp, is an integral feature of nearly all clastic coasts (Fig.
1
). The term has been applied in a facies context in many geological interpretations of ancient coastal deposits in the rock record. This usage commonly invokes additional attributes that are unrelated to the morphologic feature and commonly unfounded.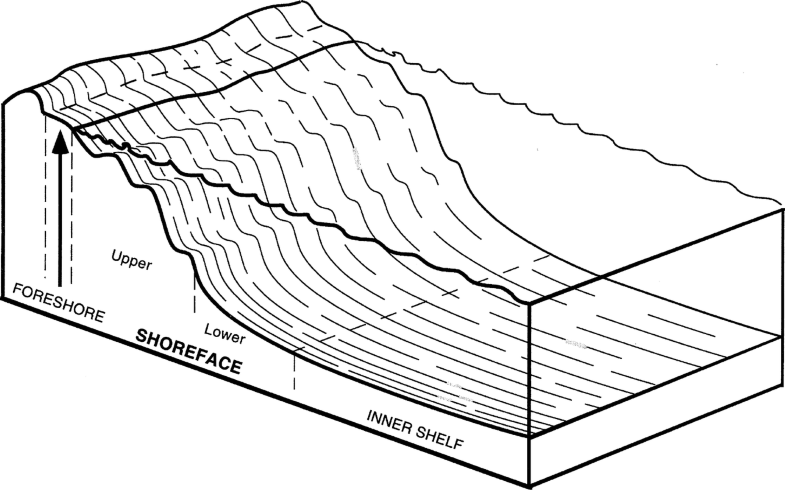 Copyright information
© Springer International Publishing AG, part of Springer Nature 2018