Multiple Access Technique for Cellular Wireless Networks
Living reference work entry
DOI:
https://doi.org/
10.1007/978-3-319-32903-1_69-1
Definitions
Multiple access is the technique that multiple signals simultaneously access the same terminal, i.e., a base station, or one terminal simultaneously transmit multiple signals to different user terminals. Different resources, i.e., time, frequency, code, etc., can be assigned to different signals to avoid or reduce the multiple access interferences (MAC).
History Background
During the last decades, multiple access technique has been widely used in mobile communications and provided increasable capability and various services, i.e., from traditional voice to multimedia communications, as shown in Fig.
1
. It plays a fundamental and important role in cellular networks.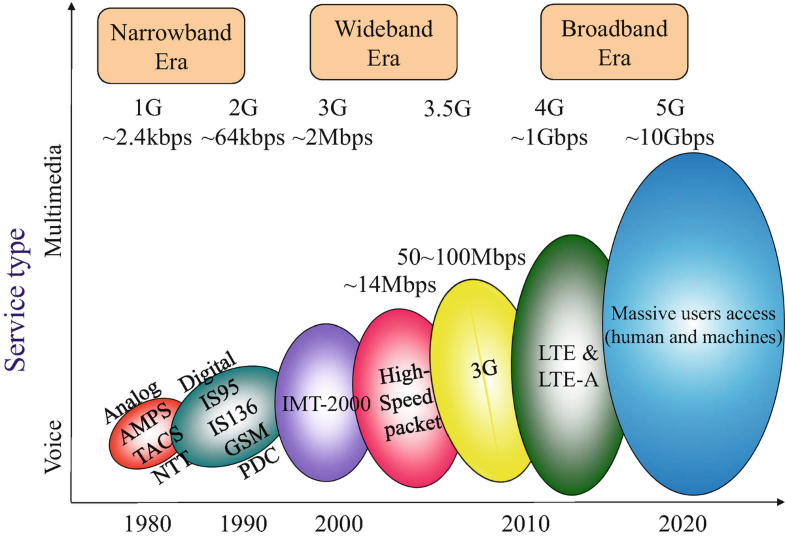 Copyright information
© Springer Nature Switzerland AG 2019
Section editors and affiliations