Restructuring the National Weather Service to Build a Weather-Ready Nation
Living reference work entry
DOI:
https://doi.org/
10.1007/978-3-319-31816-5_3634-1
Definition
Restructuring the National Weather Service's budget, organization, and governance to improve service delivery and achieve the strategic outcome of Building a Weather-Ready Nation.
Introduction: Current Mission and the Need for Change
The National Weather Service (NWS) is a federal government agency with the mission to provide real-time observations, forecasts, and warnings of weather, water, and short-term climate events to save lives, protect property, and enhance the Nation's economy. The NWS accomplishes its mission through a real-time, end-to-end forecast process, described in Fig.
1
.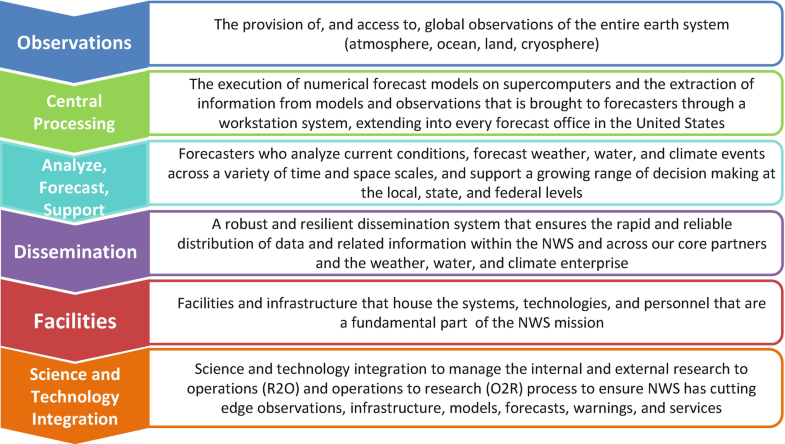 Copyright information
© Springer International Publishing AG, part of Springer Nature 2018