Lunar Impact Flashes, Temperature
Living reference work entry
DOI:
https://doi.org/
10.1007/978-3-319-05546-6_222-1
Since the Moon has no atmosphere, meteoroids hitting the lunar surface are completely destroyed as a consequence of these collisions, and a new crater is produced during this process. Besides, these impacts give rise to brief flashes of light that can be detected from Earth (Fig.
1
). Since 1999, these lunar impact flashes have been identified in the framework of several monitoring surveys by employing telescopes endowed with high-sensitivity CCD cameras (Ortiz et al.
2000
; Yanagisawa and Kisaichi
2002
; Yanagisawa et al.
2006
; Ortiz et al.
2002
,
2006
; Madiedo et al.
2014
,
2015a
,
b
; Suggs et al.
2014
).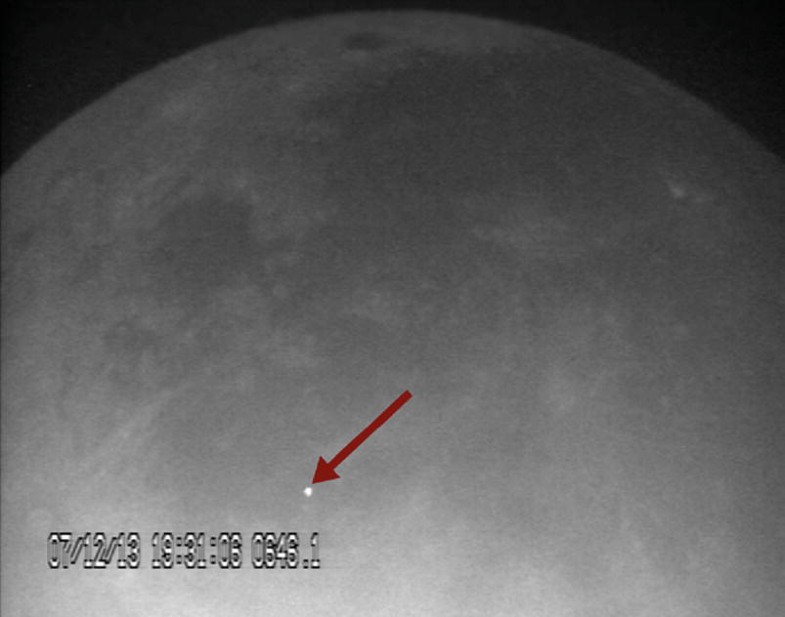 Copyright information
© Springer Nature Switzerland AG 2019
Section editors and affiliations