Astrology and Mandalas
Reference work entry
DOI:
https://doi.org/
10.1007/978-3-030-24348-7_52
"Mandala" is the Sanskrit word for circle. The basic structure of a mandala is extremely simple. It is a circle. The circle encloses a sacred space, thought to include both the circumference and the center. When you see it on a page, it creates an inner and an outer space. It starts to become elaborate when it is concentric, or when a quadrated form is placed in or through it, as seen in Fig.
1
. This sacred circle is found everywhere, in the sun, the moon, a flower, a face, an eye, and so on. The mandala with a cross shape in it is a classic form. The combination of quadration with the circle establishes a relationship of opposites. The four directions of the cross fix the endless movement of the circle, which has no beginning or end. It is a symbol for the eternal whole, which transcends time and space. From this foundation, it is elaborated upon in multitudes of ways, creating meditative devices the world over.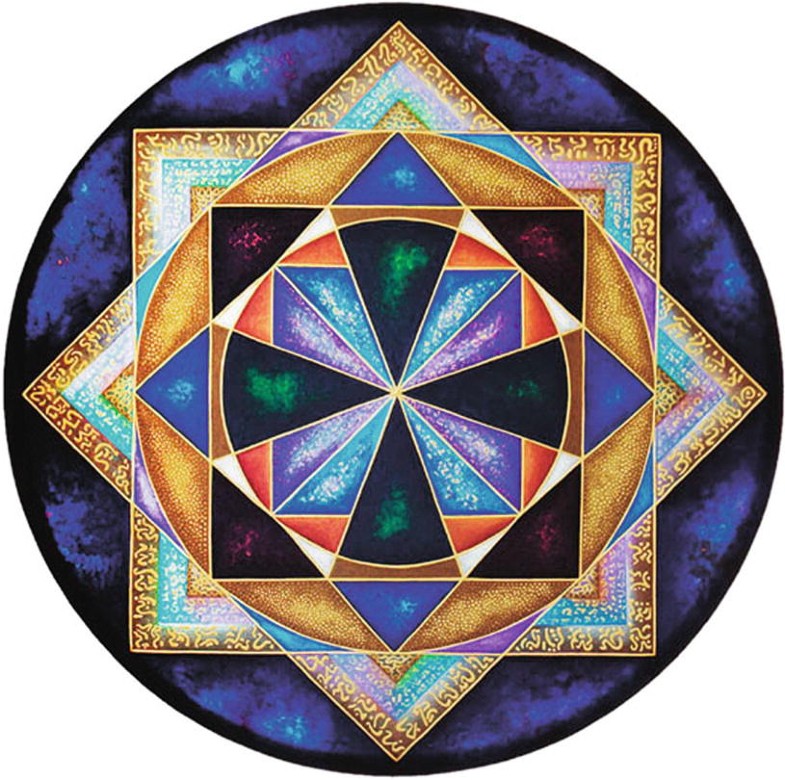 Copyright information
© Springer Nature Switzerland AG 2020