Adaptor Proteins
Living reference work entry
DOI:
https://doi.org/
10.1007/978-3-030-21573-6_265-1
Definition
Adaptor proteins are multi-domain proteins (Fig.
1
) that interact with components of signaling pathways. As a consequence of these interactions, adaptor proteins are able to regulate signaling events within the cell, providing spatiotemporal control and specificity and influencing how a cell responds to a particular stimulus.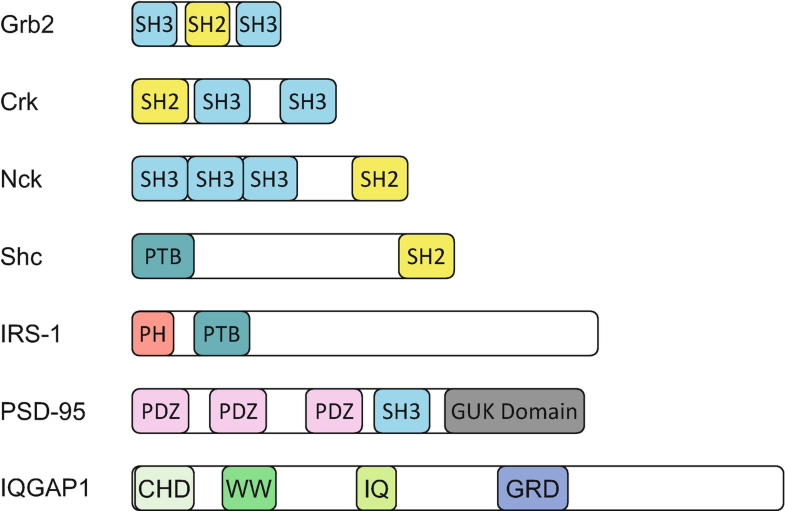 Copyright information
© Springer-Verlag Berlin Heidelberg New York 2020