Plexins
Living reference work entry
DOI:
https://doi.org/
10.1007/978-3-030-21573-6_198-1
Definition
Plexins comprise an evolutionary conserved and widely expressed family of transmembrane proteins that serve as receptors for semaphorins. They regulate key cellular functions such as morphology, proliferation, differentiation, and migration and play a pivotal role in cell-cell communication. On the basis of homology, they are grouped into four subfamilies (A–D). Semaphorins are a large family of secreted and membrane-associated proteins. In the mammalian system, five structurally different classes of semaphorins (3–7) have been found (Fig.
1
). While the semaphorin-plexin system was initially discovered as a regulator of axonal guidance in the developing nervous system, it has become clear that its physiological and pathophysiological relevance is much larger including the cardiovascular, immune, renal, and bone system as well as cancer (Worzfeld and Offermanns
2014
).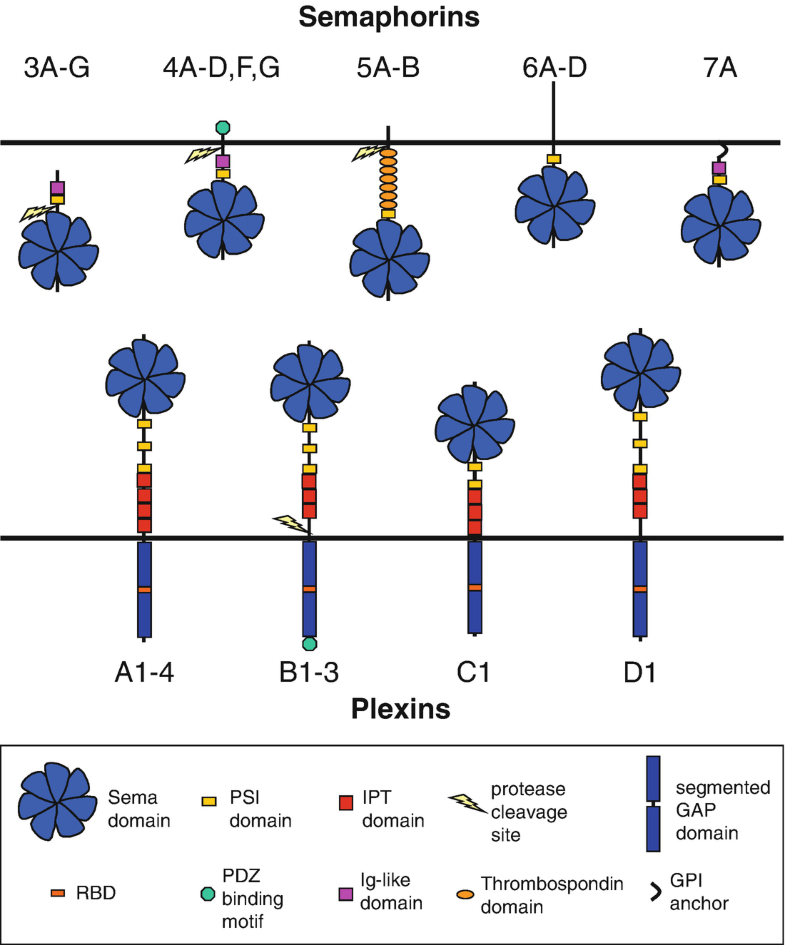 Copyright information
© Springer-Verlag Berlin Heidelberg New York 2020