Abstract
The change in free energy for a reaction, ΔG, can be determined from the dissociation affinity constant,
K
D
, since ΔG is equal to RTln
K
D
. The affinity constant provides no information on the rate of the reaction or the energy required to reach the transition state of the reaction (
Fig. 1
).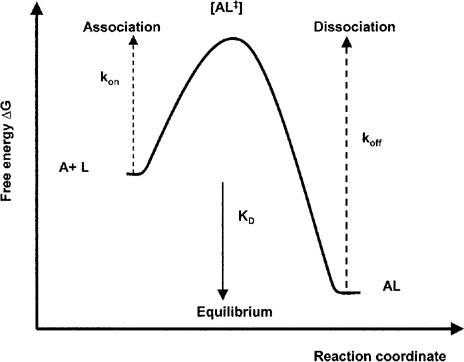 Keywords
Surface Plasmon Resonance 
Analyte Concentration 
Sensor Surface 
Resonance Unit 
Surface Plasmon Resonance Biosensor 
These keywords were added by machine and not by the authors. This process is experimental and the keywords may be updated as the learning algorithm improves.
Copyright information
© Humana Press Inc., Totowa, NJ 2004