Abstract
Genomic amplification with transcript sequencing (GAWTS) (
1
,
2
) is a generally applicable method for direct sequencing of PCR material. GAWTS is centered around the attachment of a phage promoter sequence (T7, Sp6, or T3) to the 5′-end of one or both PCR primers. The phage promoter sequence allows the PCR product to be transcribed into RNA. Subsequently, the RNA is utilized as a single-stranded template for dideoxynucleotide sequencing with AMV reverse transcriptase (
Fig. 1
).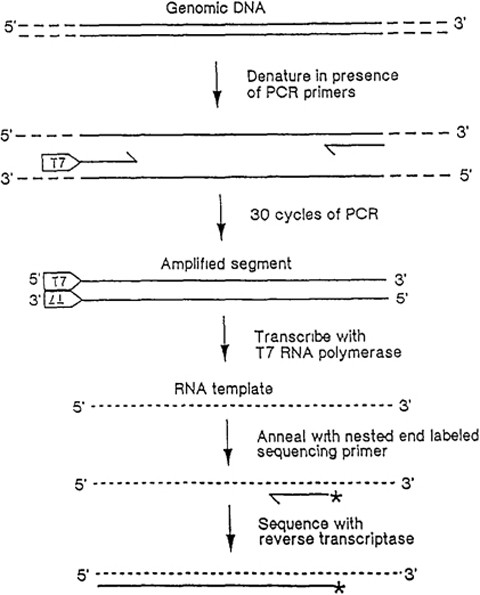 Keywords
Xylene Cyanol 
Reverse Transcriptase Buffer 
Formamide Solution 
Shadow Band 
Dideoxynucleotide Sequencing 
These keywords were added by machine and not by the authors. This process is experimental and the keywords may be updated as the learning algorithm improves.
Copyright information
© Humana Press Inc., Totowa, NJ 1996