Abstract
There are thousands of porphyrins and metalloporphyrins, and hundreds of new derivatives appear each year. This variety arises because the cyclic conjugated tetrapyrrole nucleus (
Figure 1
) can have different substituents at the eight β-pyrrole positions, at the four
meso
[5,10,15,20] carbon atoms, and N-alkyl groups can be added to the four central nitrogen atoms. Since its synthesis in 1972, over 8000 literature references have appeared on 5,10,15, 20-tetrakis(N-methyl-4-pyridyl)porphyrin compounds, and a similar number on its precursor, 5,10,15,20-tetrakis(4-pyridyl) porphyrin and its derivatives. Most metals and metalloids in the periodic table form metalloporphyrins, and iron porphyrins have been prepared in oxidation states ranging from 0 to +5. In addition, the porphyrin ring itself can be oxidized, reduced, and cleaved.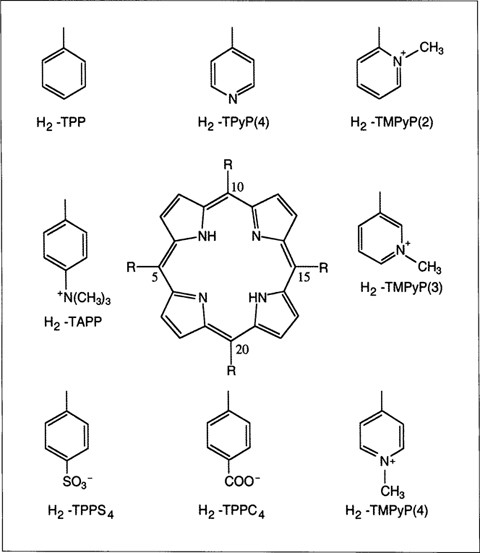 Keywords
Thin Layer Chromatography Plate 
Iron Porphyrin 
Cationic Porphyrin 
Central Nitrogen Atom 
Thin Layer Chromatography System 
These keywords were added by machine and not by the authors. This process is experimental and the keywords may be updated as the learning algorithm improves.
Copyright information
© Humana Press, Totowa, NJ 2002