1. Introduction
Inductive interactions play a major role in early development, and one of the earliest such interactions in amphibian development, and perhaps the in development of all vertebrates, is mesoderm induction (
1
,
2
,
3
,
4
,
5
). Mesoderm induction occurs at blastula stages, when a signal from the vegetal hemisphere of the embryo acts on overlying equatorial cells, causing them to form mesoderm rather than ectoderm. This interaction was first discovered in experiments in which prospective ectodermal tissue of the embryo (the so-called "animal cap") is juxtaposed with future endoderm from the vegetal hemisphere (Fig.
1
). When cultured alone, the animal caps form epidermis; when cultured adjacent to vegetal pole blastomeres, they form mesoderm.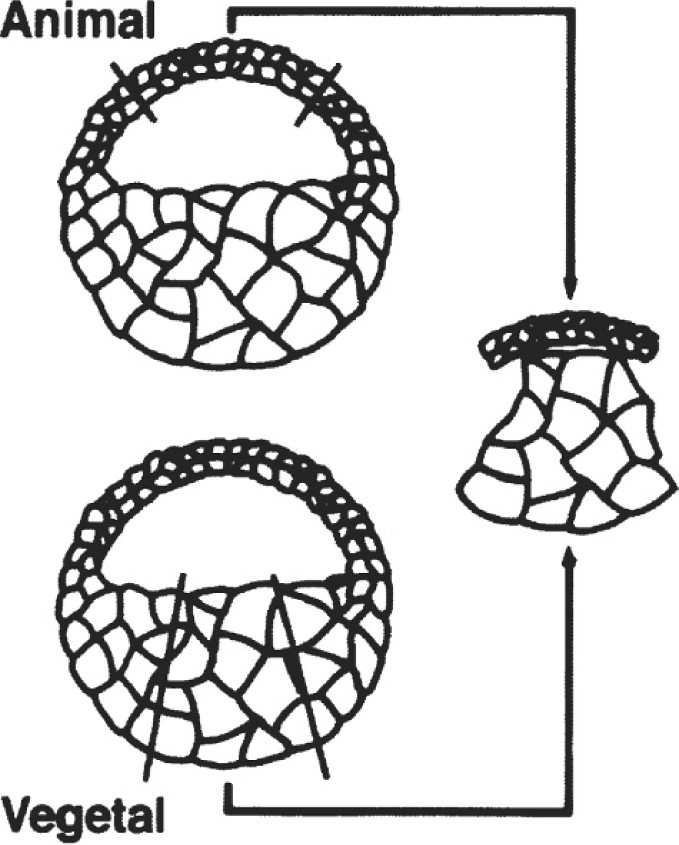 Keywords
Human Chorionic Gonadotrophin 
Xenopus Embryo 
Animal Pole 
Pregnant Mare Serum Gonadotrophin 
Vegetal Pole 
These keywords were added by machine and not by the authors. This process is experimental and the keywords may be updated as the learning algorithm improves.
Copyright information
© Springer Science + Business Media, LLC 2008