Abstract
The two most basic properties of stem cells are the capacities to self-renew and to differentiate into multiple cell or tissue types (1, 2, 3). Generally, stem cells are categorized as one of three types: embryonic stem cells (ES), embryonic germ cells (EG), or adult stem cells. ES cells are derived from the inner cell mass of the blastula (Fig. 1). They proliferate indefinitely and can differentiate spontaneously into all three tissue layers of the embryo (4) and into germ cells as well (5, 6, 7). EG cells are derived from primordial germ cells (see (Fig. 1), a small set of stem cells that reside in the protected environment of the yolk stalk, so that they remain undifferentiated during embryogenesis. As with ES cells, EG cells have the capacity to differentiate into all three tissue layers (8). Adult stem cells are found in most tissues and in the circulation. They may have less replicative capacity than ES or EG cells and, until recently, were thought to have restricted developmental fates (9). This classification system omits a significant source of stem cells derived from the extraembryonic tissues (umbilical cord, placenta and amniotic tissues/fluids), which are derived from neither the adult organism nor the embryo proper. This review will describe studies of stem cells derived from extraembryonic tissues with an emphasis on cells derived from umbilical cord, their developmental origins, and relationships to other types of stem cells and potential in regenerative medicine.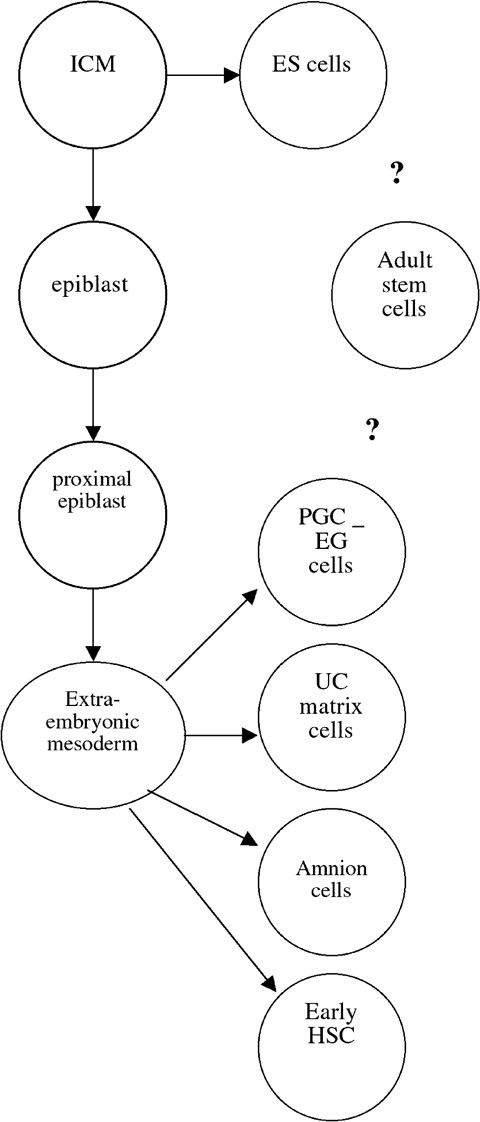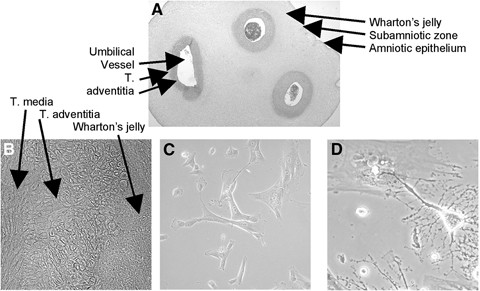 Keywords
Cord Blood 
Glial Fibrillary Acidic Protein 
Umbilical Cord 
Umbilical Cord Blood 
Adult Stem Cell 
These keywords were added by machine and not by the authors. This process is experimental and the keywords may be updated as the learning algorithm improves.
Copyright information
© Humana Press Inc., Totowa, NJ 2005