Abstract
Viktor Vladimirovich Przhiyalkovskiy was born on March 2, 1930, in the town of Serpukhov in the Moscow region. In 1953 he graduated from the Moscow Power Institute as an engineer specializing in the design of gauging instruments and automatic devices. Between the years 1953 and 1956, he worked as an engineer and senior engineer at the Penza branch of the Special Design Bureau No. 245. He was the chief designer of the specialized
Granit
computer for statistical processing of ballistics data. From 1956 to 1959, Przhiyalkovskiy was the chief engineer at the Military Unit No. 06669 in Noginsk near Moscow, where he participated in the design of a transistor computer. In the period 1959–1971, he worked at the Special Design Bureau of the Ordzhonikidze Factory in Minsk (later the Minsk branch of the Scientific-Research Center for Electronic Computer Technology [NITsEVT]) as the chief engineer, deputy director, and chief designer of the
Minsk-2
,
Minsk-23
,
Minsk-32
, and ES-1020 computers. In 1971 he moved to the Moscow headquarters of NITsEVT and became the center's chief engineer and deputy director for research, deputy general designer of the Unified Series of computers, and deputy chief designer of
Argon
onboard computers. In 1977 he was appointed director of NITsEVT, and he became the general designer of the Unified Series and chief designer of the
Argon
computers.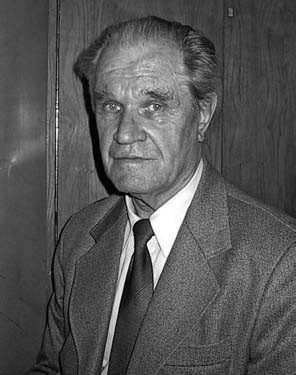 Keywords
Deputy Director 
Space Program 
Mobile Computer 
Chief Engineer 
Onboard Computer 
These keywords were added by machine and not by the authors. This process is experimental and the keywords may be updated as the learning algorithm improves.