Abstract
Dr. Felix Lipmanovich Meschansky was born in Moscow in 1926. He worked in the field of rocket and space radio communications from 1954 to 1986. He graduated from the Moscow Institute of Geodesy Engineering in 1948 and received his candidate of science degree in 1952 and the doctor of science degree in 1972. He worked at the Central Scientific-Research Institute of Geodesy and Cartography, the All-Union Scientific-Research Institute of Radar Engineering No. 108, and the Central Scientific-Research Institute No. 885 for radio control of rockets. Dr. Meschansky became the founder of a new field of applied geodesy for radio communications and played an active part in the development of deep space communication antennas for the Soviet Deep Space Tracking Network. Since 1991 Dr. Meschansky lives in Quincy, Massachusetts. He is the editor of
Geodesy Methods for Antenna Complexes
(1991) and the author of a book of memoirs,
The Invisible Side
(2009).
1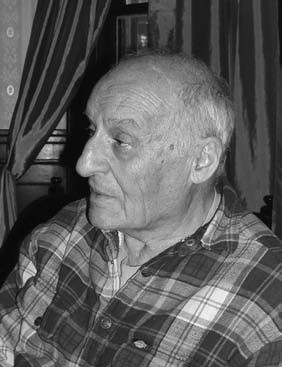 Keywords
Radio Control 
Chief Designer 
Soviet Space 
Radar Engineer 
Cuban Missile Crisis 
These keywords were added by machine and not by the authors. This process is experimental and the keywords may be updated as the learning algorithm improves.
Notes
1.

See Felix Meschansky, ed.,

Geodezicheskoye obespecheniye antennykh kompleksov

(Moscow: Nedra, 1991);

Google Scholar

Meschansky,

Obratnaya storona

(Boston: M-Graphics, 2009).

Google Scholar

7.

Yaroslav Golovanov,

Korolev: Fakty i mify

(Moscow: Nauka, 1994), p. 567.

Google Scholar