Abstract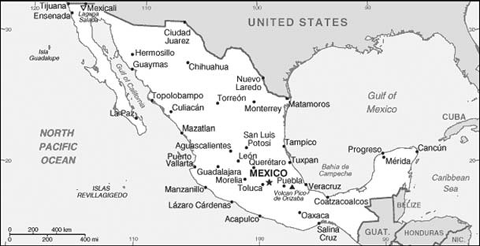 Archaeological evidence suggests that the territory of contemporary Mexico has been inhabited for 22000 years. The American continent developed on its own for many thousands of years, which explains the originality of its civilization. More than 5000 years ago the indigenous peoples of northern Mexico lived from hunting while those in the south engaged in agriculture.
Keywords
Foreign Direct Investment 
Foreign Trade 
North American Free Trade Agreement 
Current Account Deficit 
Price Sensitivity 
These keywords were added by machine and not by the authors. This process is experimental and the keywords may be updated as the learning algorithm improves.
Copyright information
© Marin Alexandrov Marinov 2005