Introduction: The Latin American Context
Abstract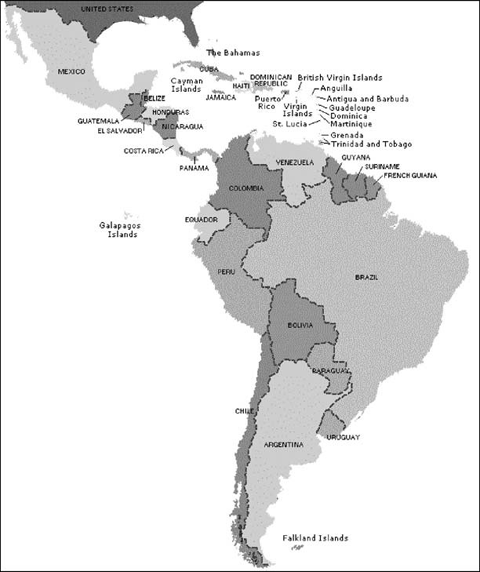 Most of the foundations of the contemporary Latin American countries were laid by the ancient Indian civilizations. Some of them — such as the Incas of Peru, the Mayas of Guatemala and southern Mexico and the Aztecs of Mexico — had advanced social, scientific and economic organizations.
Keywords
Foreign Direct Investment 
Latin American Country 
Economic Freedom 
North American Free Trade Agreement 
Foreign Direct Investment Inflow 
These keywords were added by machine and not by the authors. This process is experimental and the keywords may be updated as the learning algorithm improves.
Recommended reading
Journals
Latin American Perspectives: A Journal on Capitalism and Socialism

.

Google Scholar
Copyright information
© Marin Alexandrov Marinov 2005