Abstract
In this paper we associate to each TrD-periodic module, over an artin algebra, a diagram and show that the diagram is one of the Dynkin diagrams or one of the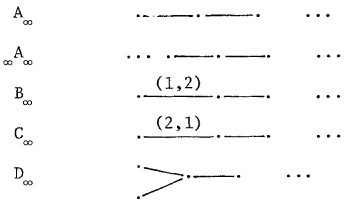 If the algebra is of finite representation type we show that the diagram is a Dynkin diagram.
Keywords
Representation Theory 
Dynkin Diagram 
Projective Module 
Infinite Chain 
Middle Term 
These keywords were added by machine and not by the authors. This process is experimental and the keywords may be updated as the learning algorithm improves.