Abstract
There is not one, but a number of combined factors explaining why an Indonesian strongman such as Suharto could cling onto power. The way in which he came into office and maintained power in Indonesia deserves a close analysis occupying more than a few pages. This chapter focuses on the fact that Indonesia was subjected to a style of leadership that was 'more stick than carrot', at the expense of the economy and civil society. Under Suharto's repressive leadership, the country went through some impressive development and was engaged in the process of globalisation in advance of the rest of the nations in the region, especially before Cambodia and Lao. Suharto came into power through a coup and this brutal manoeuvre to secure tenure reflects his prowess in seizing power. Maintaining durability of office, Suharto resorted to violent means more often than not; however, he held onto office not only by oppressing his challengers or opponents, but also by maintaining some economic progress to placate the populace and to co-opt dissidents, including the disgruntled grassroots (peasant) communities. While the rent-seeking economy was one of the core strategies to ensure his continuing tenure in power, the advancement of the Indonesian economy appeared, in a relative sense, to benefit the prominent elites of the regime, while poor and marginalised communities, including land and natural resource dependents, were left lagging behind. Thus, this chapter describes how the mobilisation and protests of such communities, which came about in response to Suharto's tactics, experienced outcomes that were also shaped by his power game—a game of balance.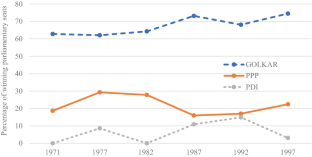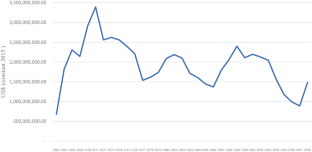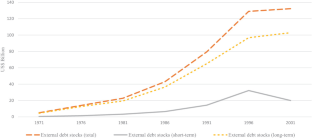 Notes
1.

The contents of this case are mostly extracted from Aditjondro (2002). Where materials are drawn from other written texts, they are referenced.

2.

3.

Jakarta Post (11 September 1994).

4.

In 2000, government of post-Suharto resumed considering building the dam in the Lindu area but faced resistance from the communities (Sherman, 2005).

5.

Most of the material of this case is extracted from Lucas (1992).
References
Aditjondro, G. J. (1993). The media as development "textbook": A case study on information distortion in the debate about the social impact of an Indonesian dam (PhD Dissertation). Ithaca: Cornell University.

Aditjondro, G. J. (2002). Large dam victims and their defenders: The emergence of an anti-dam movement in Indonesia. In P. Hirsh & C. Warren (Eds.), The politics of environment in Southeast Asia (pp. 43–68). Oxon: Routledge.

Antlöv, H., Ibrahim, R., & van Tuijl, P. (2005). NGO governance and accountability in Indonesia: Challenges in a newly democratizing country. In L. Jordan & P. Tuijl (Eds.), NGO accountability: Politics, principles and innovations (pp. 147–163). London: Routledge.

Arndt, H. W. (1974). Survey of recent developments. Bulletin of Indonesian Economic Studies, 10(2), 1–34.

Ascher, W. (1998). From oil to timber: The political economy of off-budget development financing in Indonesia. Indonesia, 65(1998), 37–61.

Aspinall, E. (1995). Students and the military: Regime friction and civilian dissent in the late Suharto period. Indonesia (59), 21–44.

Aspinall, E. (2005). Opposing Suharto: Compromise, resistance, and regime change in Indonesia. Stanford: Stanford University Press.

Aspinall, E., & Berenschot, W. (2019). Democracy for sale: Elections, clientelism, and the state in Indonesia. Ithaca: Cornell University Press.

Barr, C. M. (1998). Bob Hasan, the rise of APKINDO, and the shifting dynamics of control in Indonesia's timber sector. Indonesia, 65(1998), 1–36.

Borsuk, R., & Chng, N. (2014). Liem Sioe Liong's Salim Group: The Business pillar of Suharto's Indonesia. Singapore: Institute of Southeast Asian Studies.

Boudreau, V. (2004). Resisting dictatorship: Repression and protest in Southeast Asia. Cambridge: Cambridge University Press.

Caraway, T., & Ford, M. (2020). Labor and politics in Indonesia. Cambridge: Cambridge University Press.

Case, W. (2002). Politics in Southeast Asia: Democracy or less. Oxon: Routledge.

Chowdhury, A., & Sugema, I. (2005). How significant and effective has foreign aid to Indonesia been? ASEAN Economic Bulletin, 22(2), 186–216.

Cribb, R. (2000). Historical atlas of Indonesia. London: Curzon Press.

Crouch, H. (1998). The army and politics in Indonesia. Ithaca: Cornell University Press.

Ear, S. (2013). Aid dependence in Cambodia: How foreign assistance undermines democracy. New York: Columbia University Press.

Editors. (1985). Current data on the Indonesian military elite, October 1, 1995 to December 31, 1997. Indonesia, 68(1998), 179–194.

Eldridge, P. (1996). Development, democracy and non-government organizations in Indonesia. Asian Journal of Political Science, 4(1), 17–35.

Eldridge, P. (1995). Non-government organisations and democratic participation in Indonesia. Kuala Lumpur: Oxford University Press.

Ford, M. (1999). Testing the limits of corporatism: Industrial relations in Suharto's Indonesia. Journal of Industrial Relations, 41(3), 372–392.

Gordon, J. (1998). NGOs, the environment, and political pluralism in New Order Indonesia. Explorations in Southeast Asian Studies, 2(2), 1–26.

Gregory, F., & Katharine, M. (2012). East Java and the role of Nahdlatul Ulama in the 1965-66 Anti-communist violence. In D. Kammen & K. E. McGreor (Eds.), The contours of mass violence in Indonesia, 1965–68 (pp. 104–130). Singapore: NUS Press.

Hadiwinata, B. S. (2003). The politics of NGOs in Indonesia: developing democracy and managing a movement. Oxon: Routledge.

Heryanto, A. (2006). State Terrorism and Political Identity in Indonesia; Fatally Belonging. London: Routledge.

Hill, H. (2000). The Indonesian economy. Cambridge: Cambridge University Press.

Keck, M. E., & Sikkink, K. (1999). Transnational advocacy networks in international and regional politics. International Social Science Journal, 51(159), 89–101.

King, P. (2008). "Corruption Ruins Everything": Gridlock over Suharto's legacy in Indonesia. The Asia-Pacific Journal, 6(3), 1–15.

La Botz, D. (2001). Made in Indonesia: Indonesian Workers Since Suharto. Brooklyn: South End Press.

Lee Peluso, N., Afiff, S., & Rachman, N. F. (2008). Claiming the grounds for reform: Agrarian and environmental movements in Indonesia. Journal of Agrarian Change, 8(2–3), 377–407.

Lev, D. S. (2009). The transition to guided democracy: Indonesian politics, 1957–1959. Singapore: Equinox Publishing.

Li, T. M. (2000). Articulating indigenous identity in Indonesia: Resource politics and the tribal slot. Comparative Studies in Society and History, 42(1), 149–179.

Liddle, R. W. (1983). Polity and economy in Suharto's Indonesia. Crossroads: An Interdisciplinary Journal of Southeast Asian Studies, 1(3), 35–46.

Liddle, R. W. (1996). Indonesia: Suharto's tightening grip. Journal of Democracy, 7(4), 58–72.

Lucas, A. (1992). Land disputes in Indonesia: Some current perspectives. Indonesia (53), 79–92.

Mandaville, P. (2007). Global political Islam. Oxon: Routledge.

McCawley, P. (2013). The Indonesian economy during the Soeharto era: A review. Masyarakat Indonesia, 39(2), 269–287.

McLeod, R. H. (1998). From crisis to cataclysm? The mismanagement of Indonesia's economic ailments. World Economy, 21, 913–930.

McLeod, R. H. (2000). Soeharto's Indonesia: A better class of corruption. Agenda: A Journal of Policy Analysis and Reform, 7(2), 99–112.

Mietzner, M., & Aspinall, E. (2018). Problems of democratisation in Indonesia: An overview. In E. Aspinall & M. Mietzner (Eds.), Problems of Democratisation in Indonesia (pp. 1–20). Singapore: ISEAS Publishing.

Morfit, M. (1981). Pancasila: The Indonesian state ideology according to the new order government. Asian Survey, 21(8), 838–851.

Parry, R. L. (1996, 18 October 2019). Suharto Inc. Probably the biggest family business in all Asia. Retrieved on March 08, 2020 from https://www.independent.co.uk/news/world/suharto-inc-probably-the-biggest-family-business-in-all-asia-1314312.html.

Peluso, N. L. (2005). Seeing property in land use: Local territorializations in West Kalimantan. Indonesia. Geografisk Tidsskrift-Danish Journal of Geography, 105(1), 1–15.

Putra, F. (2019). Examining the link between democracy, social policy, and inclusive development in South-East Asia. Asian Social Work and Policy Review, 13(3), 226–241.

Ramage, D. E. (2002). Politics in Indonesia: Democracy, Islam and the ideology of tolerance. New York: Routledge.

Reeve, D. (1985). Golkar of Indonesia: An alternative to the party system. Oxford: Oxford University Press.

Reeve, D. (1990). The corporatist state: The case of Golkar. In A. Budiman (Ed.), State and society in Indonesia (pp. 151–176). Melbourne: Monash University.

Ricklefs, M. C. (2001). A history of modern Indonesia since c. 1200. Basingstoke: Palgrave Macmillan.

Robertson-Snape, F. (1999). Corruption, collusion and nepotism in Indonesia. Third World Quarterly, 20(3), 589–602.

Robinson, G. B. (2018). The killing season: A history of the Indonesian massacres, 1965–66. New Jersey: Princeton University Press.

Robison, R. (1978). Toward a class analysis of the Indonesian military bureaucratic state. Indonesia, 25, 17–39.

Robison, R. (1988). Authoritarian states, capital-owning classes, and the politics of newly industrializing countries: The case of Indonesia. World Politics, 41(1), 52–74.

Robison, R., & Rosser, A. (1998). Contesting reform: Indonesia's new order and the IMF. World Development, 26(8), 1593–1609.

Rodgers, Y. V. D. M. (1996). Indonesia's macroeconomic and trade performance. The Journal of Developing Areas, 30(2), 149–166.

Sangadji, A. (1996). Menyorot PLTA Lore Lindu. Palu: Yayansan Tanah Merdeka.

Sastramidjaja, Y. (2019a). Student movements and Indonesia's democratic transition. In M. Ford & T. Dibley (Eds.), Activists in transition: Progressive politics in democratic Indonesia (pp. 23–40). Ithaca: Cornell University Press.

Sastramidjaja, Y. (2019b). Youth "Alienation" and new radical politics: Shifting trajectories in youth activism. In M. Lane (Ed.), Continuity and change after Indonesia's reforms: Contributions to an ongoing assessment (pp. 238–262). Singapore: ISEAS—Yusof Ishak Institute.

Scott, J. C. (2009). The art of not being governed: An anarchist history of Upland Southeast Asia. New Haven: Yale University Press.

Sherlock, S. (2004). The 2004 Indonesian elections: How the system works and what the parties stand for: A report on political parties. Canberra: Centre for Democratic Institutions, Australian National University.

Sherman, J. (2005, 16 February 2015). Indonesia: Halting a dam that would flood Sulawesi's Lore Lindu Park. Greent Grants. Retrieved on March 03, 2020 from https://www.greengrants.org/2005/02/16/indonesia-halting-a-dam-that-would-flood-sulawesis-lore-lindu-park/.

Tawakkal, G., & Garner, A. (2017). Unopposed but not uncontested: Brokers and "Vote Buying" in the 2017 Pati District Election. Contemporary Southeast Asia, 39(3), 491–510.

Toussaint, E. (2004, October 18). IMF and WB: The destruction of Indonesia's sovereignty. Retrieved on March 03, 2020 from https://www.cadtm.org/spip.php?page=imprimer&id_article=821#nb9.

Tuong, V. (2009). Indonesia's agrarian movement: Anti-capitalism at a crossroads. In D. Caouette & S. Turner (Eds.), Agrarian angst and rural resistance in contemporary Southeast Asia (pp. 200–225). Oxon: Routledge.

Uhlin, A. (1997). Indonesia and the" Third Wave" of democratisation. The Indonesian pro-democracy movement in a changing world. Oxon: Rutledge.

Van der Kroef, J. (1976). Indonesia's Political prisoners. Pacific Affairs, 49(4), 625–647.

Vatikiotis, M. R. (1998). Indonesian politics under Suharto: The rise and fall of the New Order. London: Routledge.

Vu, T. (2010). Paths to Development in Asia: South Korea, Vietnam, China, and Indonesia. Cambridge: Cambridge University Press.

White, B. (2016). Remembering the Indonesian Peasants' Front and Plantation Workers' Union (1945–1966). The Journal of Peasant Studies, 43(1), 1–16.

Wilson, J. S. (2001). Why foreign aid fails: Lessons from Indonesia's economic collapse. Law & Pol'y Int'l Bus., 33, 145.

World Bank. (2020a). Net official development assistance received (constant 2015 US$). Retrieved from: https://data.worldbank.org/indicator/DT.ODA.ODAT.KD.

World Bank. (2020b). World Bank Group Finance. Retrieved from https://financesapp.worldbank.org/en/summaries/ibrd-ida/#ibrd-len/.

Young, S. (2016). Practices and challenges towards sustainability in Cambodia. In K. Brickell & S. Springer (Eds.), The handbook of contemporary Cambodia (pp. 111–122). London: Routledge.
Copyright information
© 2021 The Author(s), under exclusive license to Springer Nature Singapore Pte Ltd.
About this chapter
Cite this chapter
Young, S. (2021). A Strongman and Dissidents in Indonesia. In: Strategies of Authoritarian Survival and Dissensus in Southeast Asia. Palgrave Series in Asia and Pacific Studies. Palgrave Macmillan, Singapore. https://doi.org/10.1007/978-981-33-6112-6_7
DOI: https://doi.org/10.1007/978-981-33-6112-6_7

Published:

Publisher Name: Palgrave Macmillan, Singapore

Print ISBN: 978-981-33-6111-9

Online ISBN: 978-981-33-6112-6

eBook Packages: Social SciencesSocial Sciences (R0)