Super Resolution and Laser Sources
Abstract
Super-RENS technology and Laser sources are very important for multiwavelength optical storage indeed. The electromagnetic spectrum has been used to various data storage technology, including hard disc, optical disc, UV holography, etc. is shown in Fig. 
4.1
. At present, conventional optical disc storage was restricted by resolution that employs electromagnetic spectrum is very limited in range. The multidimensional optical storage is need of larger bandwidth of electromagnetic spectrum, as in Fig. 
4.1
, from 350 to 1500 nm, i.e., from near ultraviolet to infrared radiation was. So it offers great development space for multidimensional optical storage. However, application of more bandwidth on electromagnetic spectrum will bring some problems, such as recording materials, optical diffraction limit resolution, laser sources, detectors, etc.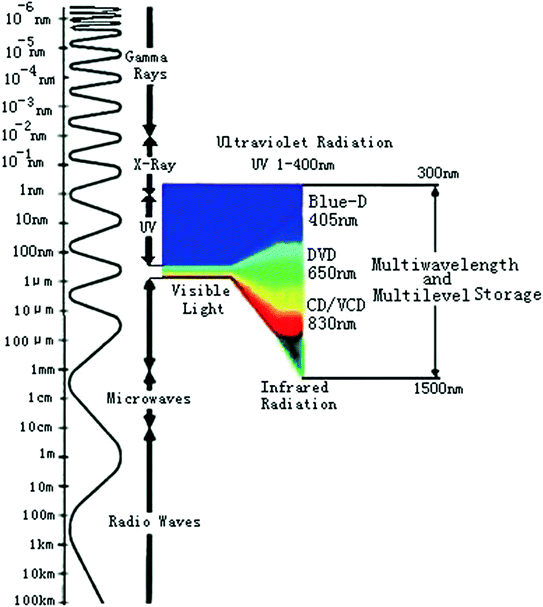 Keywords
Quantum Well 
Carrier Lifetime 
Period Doubling Bifurcation 
Photon Density 
Distribute Bragg Reflector 
These keywords were added by machine and not by the authors. This process is experimental and the keywords may be updated as the learning algorithm improves.
Copyright information
© Tsinghua University Press and Springer Science+Business Media Singapore 2016