Abstract
A quick review of the theories of action we have seen in Chapters III and IV, advocated by philosophers and by criminal lawyers, respectively, will reveal parallels between them. Here, instead of explaining more about them in so many words, I will simply present them in the following table (where in the right-hand column, corresponding to criminal law, I will additionally indicate in brackets the equivalent approaches in Anglo-Saxon law):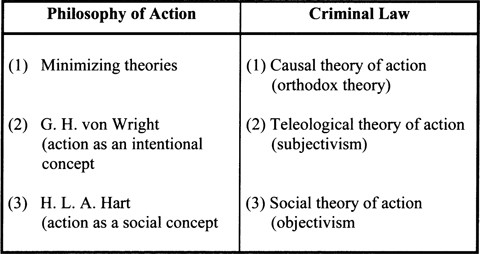 Keywords
Bodily Movement 
Social Criterion 
Criminal Lawyer 
Human Mental State 
Voluntary Bodily Movement 
These keywords were added by machine and not by the authors. This process is experimental and the keywords may be updated as the learning algorithm improves.
Copyright information
© Springer Science+Business Media Dordrecht 2003