Geodetic Contributions to Gravitational Experiments in Space
Abstract
Geodesy has been traditionally a science that facilitated the testing of some of the most important laws of physics and their corollaries. In the past, these experiments were natural consequence of problems that geodesy had to solve in order to progress and refine its methods. In recent years, with a lot of the "geodetic problems" under control, geodesists have taken a closer look at problems that we can address keeping in mind that our current primary goal is to facilitate interdisciplinary research on global change and related topics
(Fig. 1)
. One of the areas that geodesy can contribute the most, is the precise determination of the terrestrial gravity field and its temporal variations. This provides the precise, stable and free-of-gravitational-noise environment where very delicate experiments in gravitational physics can be conducted.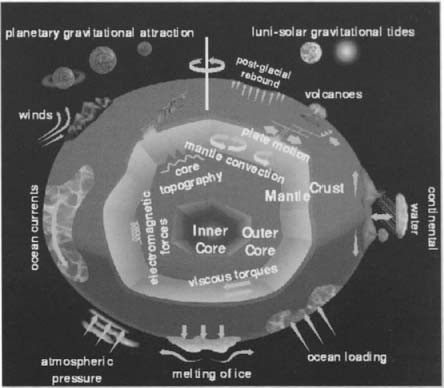 Keywords
Global Position System 
Satellite Laser Range 
International Terrestrial Reference Frame 
Satellite Laser Range Data 
Weighted Root Mean Square 
These keywords were added by machine and not by the authors. This process is experimental and the keywords may be updated as the learning algorithm improves.
Copyright information
© Springer-Verlag Italia 2002