Abstract
The urogenital system is frequently the site of congenital anomalies, which occur in 0.2–2% of all live births (
Table 7.1
). The timely and accurate diagnosis both pre- and postnatally is vital, especially in major malformations, and is aimed at safeguarding renal function, urinary continence and normal sexual function.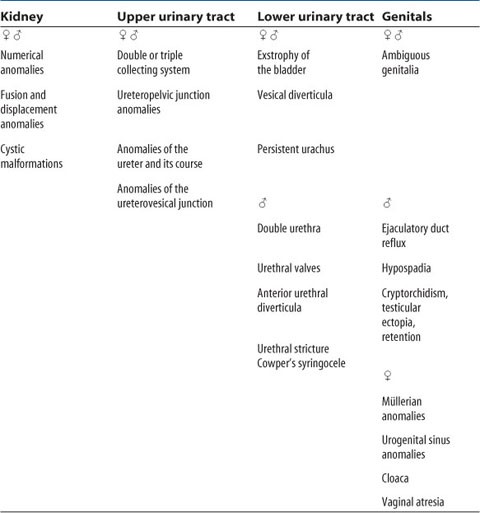 Keywords
Posterior Urethral Valve 
Urethral Diverticulum 
Ectopic Ureter 
Cystic Nephroma 
Bicornuate Uterus 
These keywords were added by machine and not by the authors. This process is experimental and the keywords may be updated as the learning algorithm improves.