Vegetation-geographic evaluation of the syntaxonomic system of valley-bottom forests occurring in the cooltemperate zone of the Japanese Archipelago
Abstract
Most of the Japanese Archipelago
(Fig. 1)
, except Hokkaido, is located in an oceanic climate strongly influenced by seasonal rain fronts and typhoons (
Yoshino 1978
;
Murata 1995)
. The soil is thus greatly eroded by rain wash in various places in Japan, especially in the headwaters and upper reaches of river and in steep river valleys where fluvial terraces are formed. On the other hand, because of high sedimentation during freshets and floods, alluvial fans and deltas are formed in middle and lower reaches of rivers.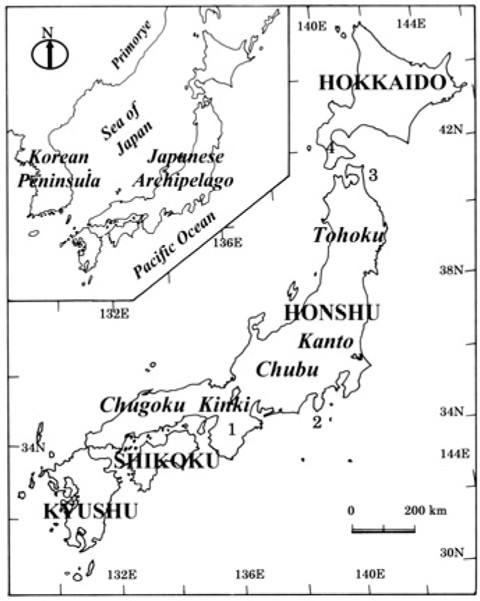 Keywords
Riparian Forest 
Fluvial Terrace 
Differential Species 
German Summary 
Montane Belt 
These keywords were added by machine and not by the authors. This process is experimental and the keywords may be updated as the learning algorithm improves.