Is the OXINIUM Technology a Useful Technology in Total Joint Arthroplasty?
Part of the Ceramics in Orthopaedics book series (CIO)
Abstract
The OXINIUM technology, developed by Smith & Nephew, is designed to oxidize a wrought 97.5% zirconium – 2.5% niobium alloy by means of thermal diffusion and so create a zirconia surface about 5 μm thick [
1
], as shown in
Figure 1
[
1
].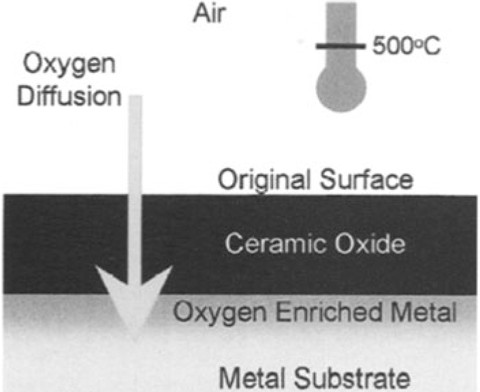 Keywords
Wear Rate 
Femoral Component 
Polyethylene Wear 
Total Knee Prosthesis 
Abrasive Wear Test 
These keywords were added by machine and not by the authors. This process is experimental and the keywords may be updated as the learning algorithm improves.
Copyright information
© Springer-Verlag Berlin Heidelberg 2004