Sorin pericardial valves
Operative technique and early results of biological valves
Abstract
Porcine stentless valves have proven excellent long-term results in aortic valve replacement [
8
] with improved left ventricular reverse remodeling as compared to stented biological valves [
21
]. The Sorin Pericarbon Freedom™ stentless valve (Sorin Group, Saluggia, Italy) is a truly stentless valve formed from two sheets of bovine pericardium
(Fig. 1)
which has been available since 1994 [
20
]. To overcome the adverse effects of glutaral-dehyde as used in most bioprostheses on freedom from structural valve deterioration and reoperation, the pericardium is treated by homocystic acid which has proven to reduce mineralization in vitro and in vivo [
19
]. The valve is designed for subcoronary implantation [
3
,
22
] using interrupted or continuous suture techniques at the inflow side without differences in early postoperative hemodynamics [
2
]. As a further improvement of the already excellent hemodynamics of the valve even as compared to other pericardial stentless valves [
11
], in 2004 a modification of the Sorin Pericarbon Freedom™ stentless valve was introduced. The Freedom™ Solo stentless valve (
Fig. 2
) (Sorin Group, Saluggia, Italy) uses the same pericardial material but is designed for supraannular implantation [
1
,
17
] using one single running suture line in the sinuses of valsalva.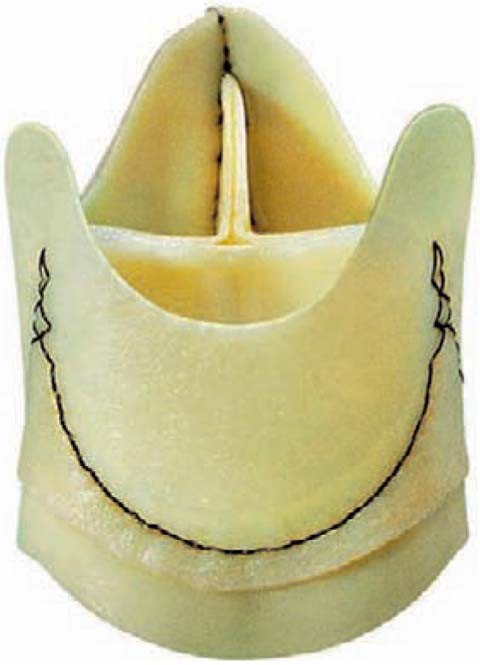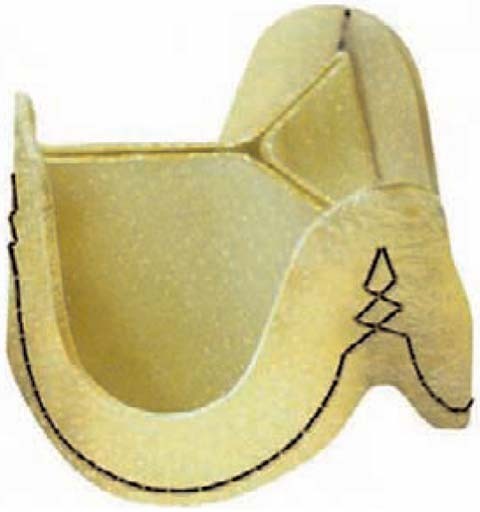 Keywords
Aortic Valve Replacement 
Bovine Pericardium 
Sinotubular Junction 
Valve Size 
Biological Valve 
These keywords were added by machine and not by the authors. This process is experimental and the keywords may be updated as the learning algorithm improves.
Copyright information
© Springer-Verlag Berlin Heidelberg 2010