Abstract
Once again it is my privilege and pleasure to summa- rize the second week of this wonderful Winterschool on High Energy Physics. Because of the bad weather this year, the spirit was particularly serious and dedicated to hard work. This spirit was anticipated by the invita- tion of a pure mathematician who succeeded in strengthen- ing our understanding of the fundaments on which the deli- cate building of theoretical physics is erected. Although it was a series of lectures in the first week, let me briefly turn back to it and show you on one particular example where the complex terminology of the theory of differentiable manifolds stems from: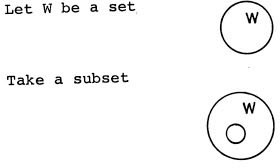 Keywords
High Energy Physic 
Quantum Electrodynamic 
Pure Mathematician 
Historical Confrontation 
Regge Phenomenology 
These keywords were added by machine and not by the authors. This process is experimental and the keywords may be updated as the learning algorithm improves.