Abstract
The accelerating rate of decay of cultural treasures of stone and concrete is becoming a familiar story. Fig. 72 a, 72 b, 72 c suggest the progress of decay in a sandstone sculpture, exposed to the elements since 1702 and photographed in 1908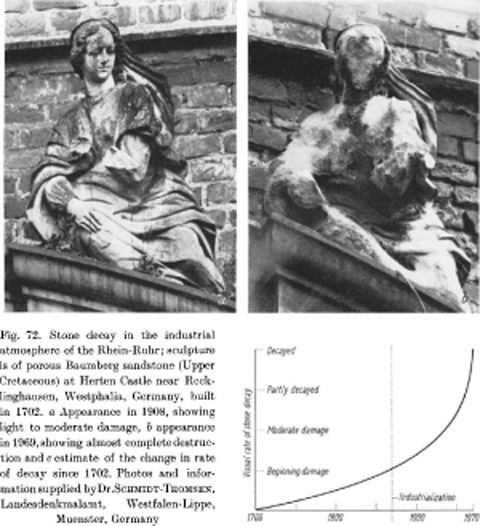 and 1969. The weathering damage in the first 200 years was relatively mild compared with that suffered in the 60 years of the present century.
Keywords
Bulk Precipitation 
Photochemical Smog 
Automotive Exhaust 
Unburned Hydrocarbon 
Volcanic Dust 
These keywords were added by machine and not by the authors. This process is experimental and the keywords may be updated as the learning algorithm improves.
References
General References on Rock Weathering
Copyright information
© Springer-Verlag Wien 1975