Abstract
Yunnan Province is an important borderland in the southwestern region of China. As shown in Fig. 
7.1
, Yunnan connects to Guangxi, Guizhou and Sichuan domestically, and is adjacent to neighboring countries of Vietnam, Myanmar, Laos, Thailand and Cambodia. It holds a prominent geographic advantage in the construction of China-ASEAN Free Trade Zone and the Pan Pearl River Delta "9+2" Regional Economic Trade and Cooperation. It is an important bridgehead for China to open up its southwestern region, and also a pilot zone for the implementation of the "Going Abroad" strategy from the Western Region. Presently, the overall transportation network and system in Yunnan has basically been established and the logistics infrastructure has reached a certain scale. Relying on its geographic location and industrial foundation, Yunnan has developed certain unique features in border trade logistics and flower logistics.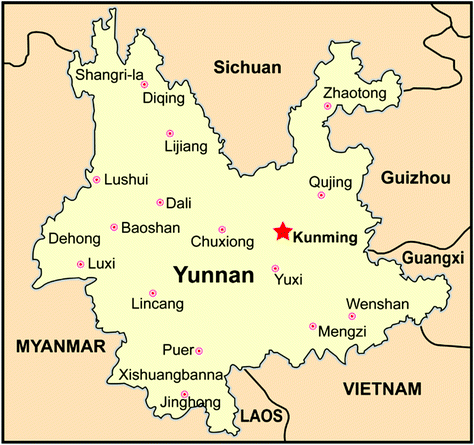 Keywords
Yunnan Province 
South Asian Country 
Logistics Infrastructure 
Export Trade 
Logistics Market 
These keywords were added by machine and not by the authors. This process is experimental and the keywords may be updated as the learning algorithm improves.
Copyright information
© Springer-Verlag Berlin Heidelberg 2016