Abstract
Although a somewhat clumsy term, renal sympathecticotonica is preferable to the "nephralgia" of a bygone generation and to the inaccurate "renal asthma". The term indicates precisely what is believed to be the underlying pathology of a nebulous condition (Harris 1930). Indeed, it seems evident that if renal denervation is successful in curing a patient with non-obstructive hydronephrosis, nephroptosis or otherwise unexplained pain of renal origin, that hyperactivity of the sympathetic nerve supply must have been the underlying cause.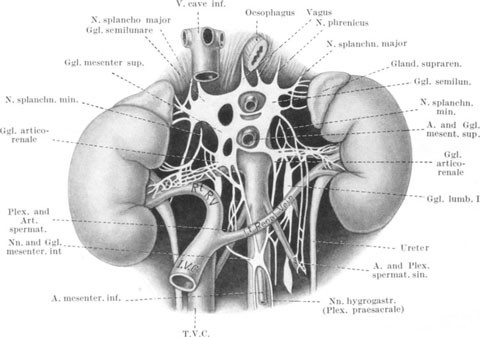 Keywords
Spinal Cord Injury 
Bladder Neck 
External Sphincter 
Internal Sphincter 
Detrusor Contraction 
These keywords were added by machine and not by the authors. This process is experimental and the keywords may be updated as the learning algorithm improves.
Copyright information
© Springer-Verlag Berlin Heidelberg 1960