Heavy Metal Induced Oxidative Damage in Terrestrial Plants
Abstract
There are 110 elements in the periodic table with the elements from 104 to 110 being of somewhat recent discovery (www.sdfine.com). Of these chemical elements, metals make up the largest group; some 69 of the currently known elements, excluding the transuranium series, are metallic in character (Fig. 4.1). Also, out of the 10 most abundant elements in the earth's crust, seven are metals (Table 4.1); aluminum occupies the third place, followed by iron, calcium, sodium, potassium, magnesium and titanium (Mason 1958). Their characteristics, however, differ greatly within the biosphere.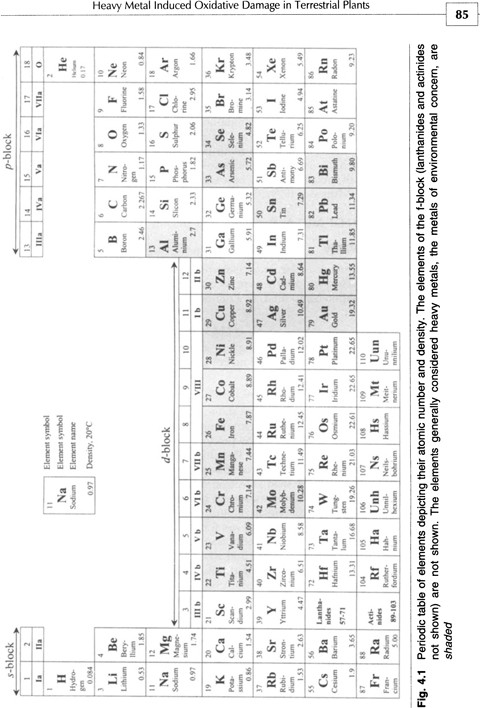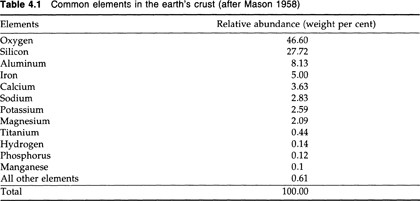 Keywords
Heavy Metal 
Xanthophyll Cycle 
Phaseolus Aureus 
Biological Absorption Coefficient 
Bull Environ Contam Toxicol 
These keywords were added by machine and not by the authors. This process is experimental and the keywords may be updated as the learning algorithm improves.
Copyright information
© Springer-Verlag Berlin Heidelberg 2004